About Our Restaurant
Located in UpTown Waterloo's historic Barrel Yards, Proof Kitchen + Lounge is a restaurant that offers an upscale contemporary dining experience coupled with a menu that reflects a dedication to using thoughtfully chosen ingredients with a local and world conscious initiative – we make good choices. From breakfast, brunch, lunch and dinner to late night to weekends, our menu is complemented by expertly crafted cocktails, a renowned wine list, and a great selection of local craft beers. The setting for all this is a space that will delight the senses and create a perfect backdrop to every occasion.
Meet Our Leadership
Lindsay Shields
General Manager
Meet Lindsay, our General Manager with over 20 years' experience with most of that time spent in the KW region. Her passion is in cocktail creation, and she has the portfolio to prove it! Lindsay loves furthering her education in every aspect of food and beverage and loves to ensure guests have the best dining experience possible. Hospitality and this region are a major part of her life and she's happy to help contribute in any way she can to help it evolve and thrive. In her spare time Lindsay love sports, playing and watching, and has a passion for music and food, and the great outdoors.
lshields@proofwaterloo.com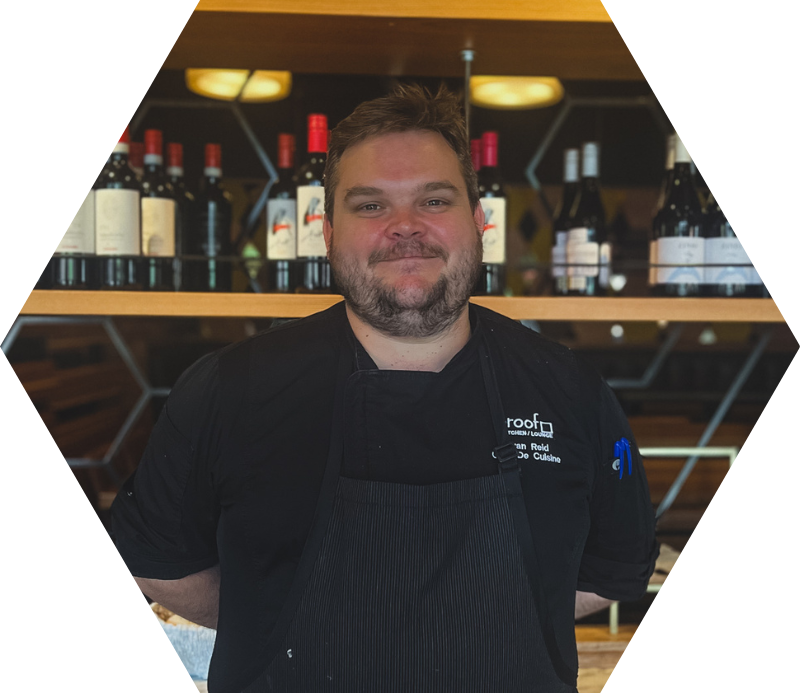 Ryan Reid
Executive Chef
We are happy to introduce our Executive Chef, Ryan Reid. Like many of us, Ryan's career search started in a different direction. Working in the kitchen was a means to afford school, not the end goal. However, his time in the kitchen proved to be exciting, challenging, and gratifying. Once outside the kitchen, he found the employment he had worked towards lacked a certain 'realness' that was so present in a high-paced kitchen. He was keen to return to the high-energy, people-focused industry that also helped him discover his creative side and has remained an asset for many years in Proof's kitchen. While remarkably talented and skilled in the kitchen, Ryan's best qualities is without a doubt his attitude. His humorous anecdotes and resilience during a busy service inspires his team to persevere and not lose track of the ultimate goal – put out mouth-watering, delicious dishes. His personal commitment to sustainability and supporting local business makes him a crucial and ever appreciated member of Proof's team.
rreid@proofwaterloo.com