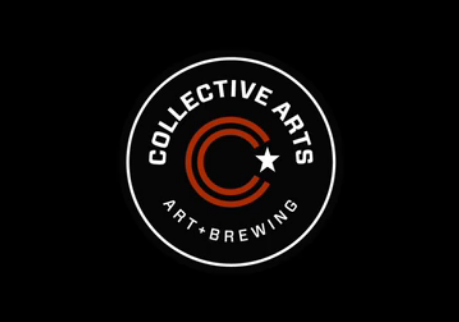 A New Way of Approaching Beer: Collective Arts Brewing Company
Meet the creative geniuses behind this local craft brewery and art initiative. Collective Arts founders Matt Johnston and Bob Russell describe the principles behind "Art + Brewing".
Collective Arts Brewing Company is a simple, yet impacting brewery supporting artists in more ways than just putting their art on a label of their beer. Collective Arts is based in Toronto/Hamilton where they brew their beer and put on events for the artists they support and work with.
Everything from the shows, to the events, to the QR code on the label to connect with the artists, has all been done with the artist and creativity in mind. "We call it a grassroots beer company because it is about building from the ground up and building that creativity out," says Co-founder Matt Johnston.
Why did the founder's create this type of brewery? They love a good craft beer and both have a passion for art, creativity, music and film. "This is a new way of approaching beer where labels become a vehicle to feature emerging artists." says Co-founder Bob Russell.
With microbreweries popping up all over Canada, Collective Arts has found a creative way to showcase its brand through art and beer. Beer is a conversation starter in general, and now with a label with an emerging artist on the front of it, your next conversation may lead to finding your next favourite artist.
Proof is proud to support such a unique craft brewery, come in and enjoy a refreshing Collective Arts Craft Brew!