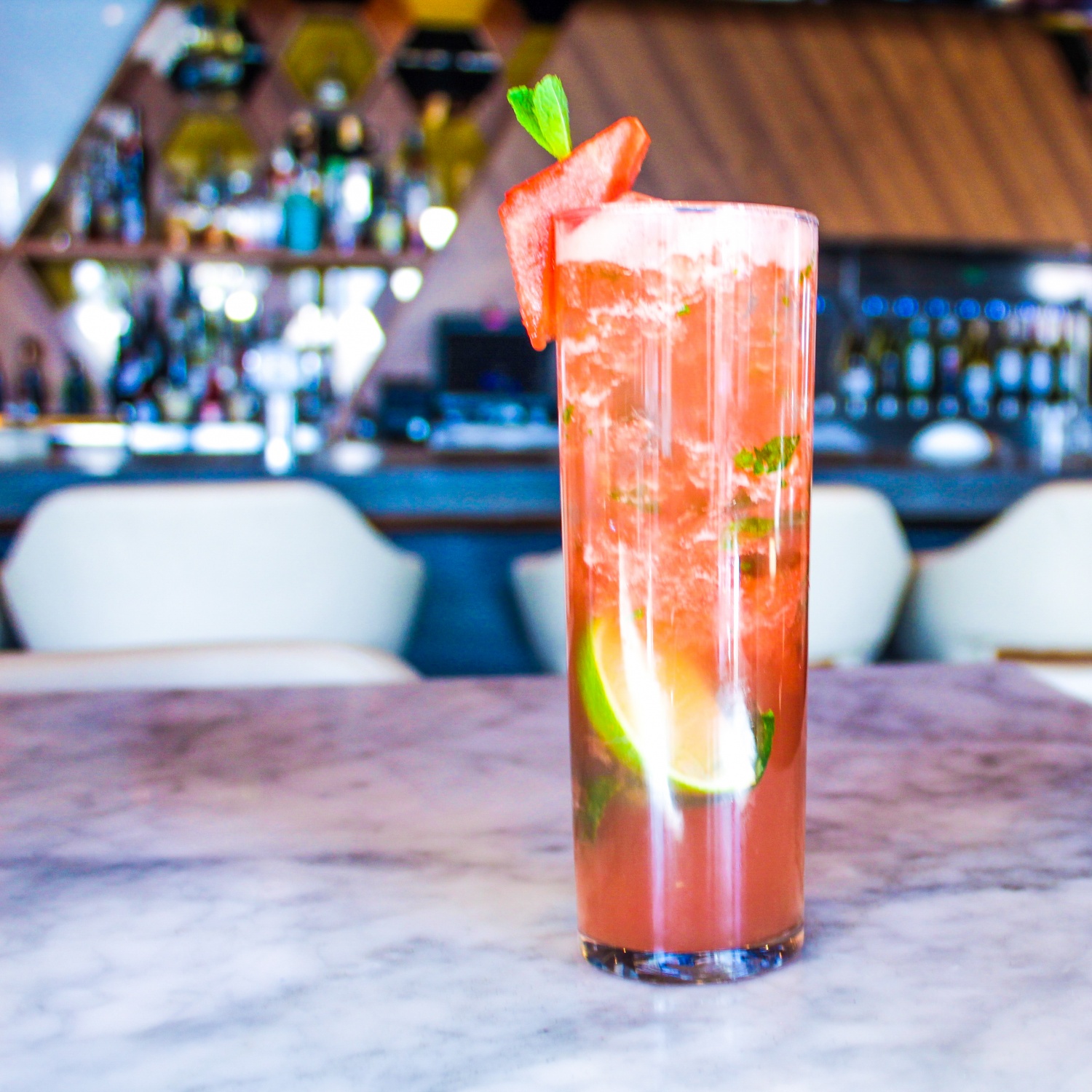 Proof's cocktail menu – always inspired, always impressive – has seen its most recent update as we move into the summer season and of course patio season demands a delicious cold drink in hand.
So, what's new and exciting?
We have reimagined up two of summer's biggest hits, the classic mojito and the Caesar with our 'Beach, Please' and 'Cesare' cocktails. The 'Beach, Please', featuring Bacardi white rum, fresh lime and mint is taken further with the inclusion of watermelon juice and fresh watermelon pieces maximizing how deliciously, refreshing every sip is…they'll turn into gulps! As for the 'Cesare', we've infused Luksusowa vodka with Tuscan spices, topped with a blend of clamato and tomato juice, creating a richer depth to the drink with notes of rosemary, basil, fennel and tomato blending together.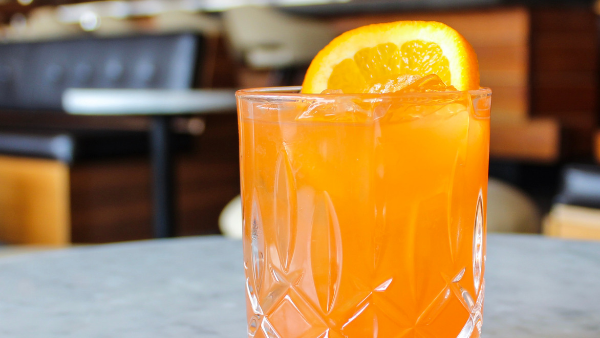 If you find comfort in the whisky family, enjoy a "Giant Bourbon", featuring Woodford Reserve bourbon, a house- smoked peach syrup, misted with a hint of Ardbeg scotch. We wanted to pay tribute to one of our favourite characters in fiction; James and the Giant Peach. We like to think that the brave and courageous James would have enjoyed this libation as an adult.
What goes well with summer and patio's?
Tequila! We crafted the "Man-Go-Ri-Ta" for you to relax with on our patio. It's a perfect balance of spicy, sweet and refreshing that tastes like more.
While perusing our cocktail menu, you may find yourself wondering, what is "The Most Important Drink of the Day?" The debate outside of Proof may center around that first cup of coffee or glass of wine, but the correct answer is drink no.1 on the Signature Cocktail list. This concoction of apricot brandy, vodka, and Frootloop syrup – yes, Frootloops – brings all the nostalgia of childhood, into a delicious summery sipper as its finishing note takes you to an icy white freezie on a hot July afternoon.
There is one alternative answer and that is that the most important drink of the day is the one you choose to treat yourself to, because you deserve it. So, if it's not one of the above, we encourage you to come in and find out for yourself which Proof Cocktail is the one for you. Check out our full menu.
In any case, we've got the perfect drink for you this summer, plus some.