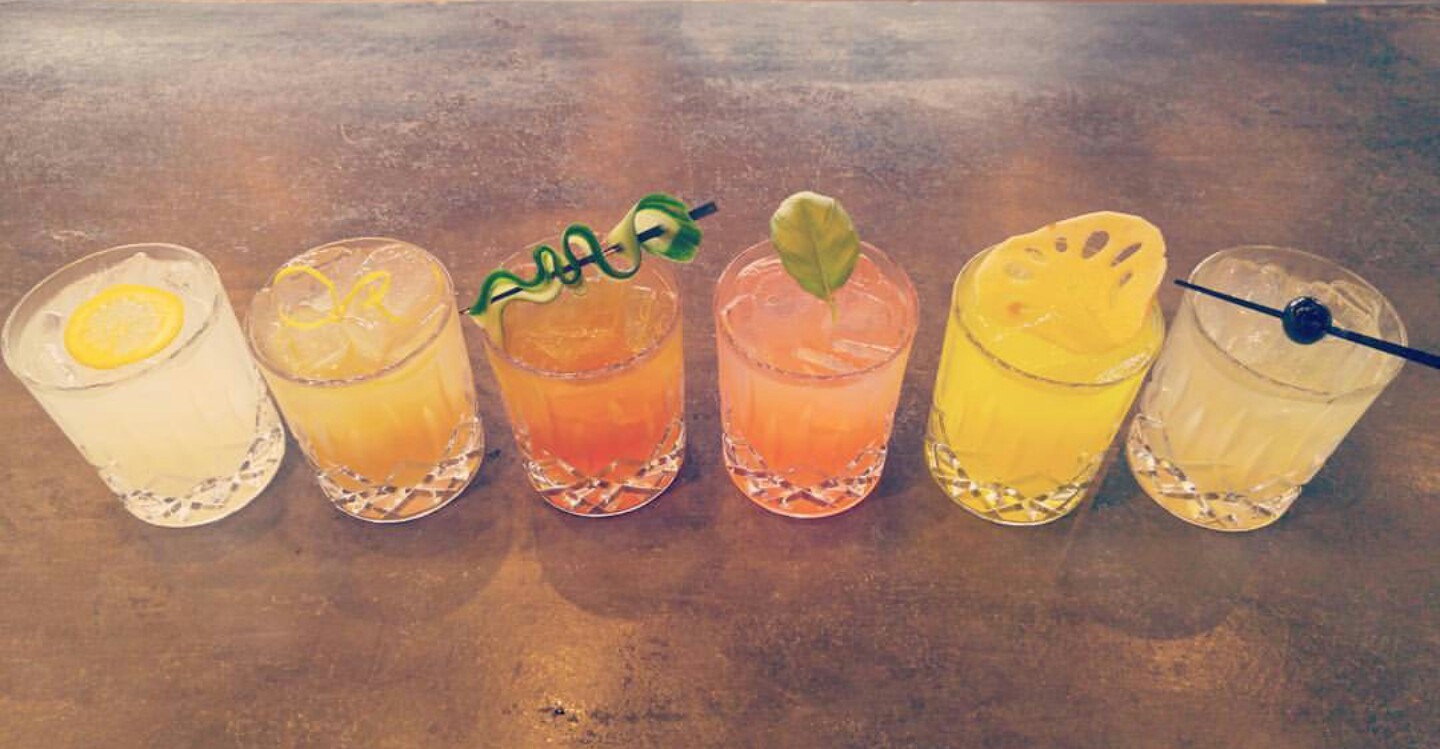 Last year Waterloo voted Proof as the best restaurant in Waterloo for cocktails. This year we are excited and honoured to announce we have been nominated again for the Waterloo Chronicle Reader's Choice Awards as the best restaurant in Waterloo for cocktails.
New Cocktail Menu in our Liquid Kitchen
With the renomination for Best Cocktails in Waterloo and with the patio season upon us, we wanted to provide our guests with a great new taste to kick start our patio!
Here's a little taste of the fun, vibrant and unique new cocktails to sip on this spring and summer!
Abacus: A crowd favourite among our staff! With citrusy flavours of lemon and a punch from the house-made pineapple chilli rum, this drink is sure to keep your taste buds entertained.
House Infused Pineapple Chili Rum + Lemon Juice + Maple Syrup + Ginger Beer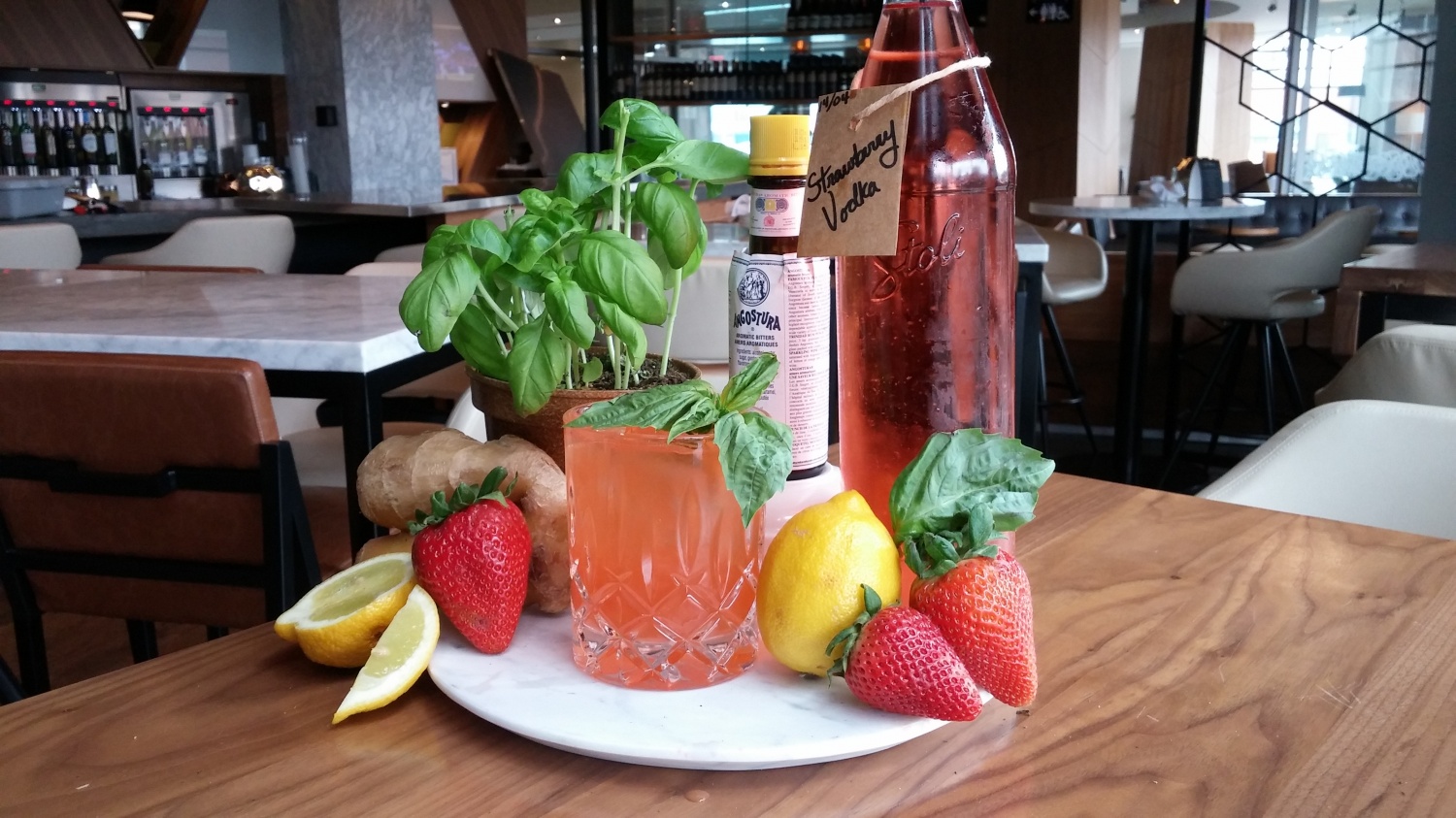 Strawberry Fields Forever: "Let me take you down, cause I'm going to Strawberry Fields!"
House Infused Strawberry Vodka + Vanilla Syrup + Lemon Juice + Basil + Gingerale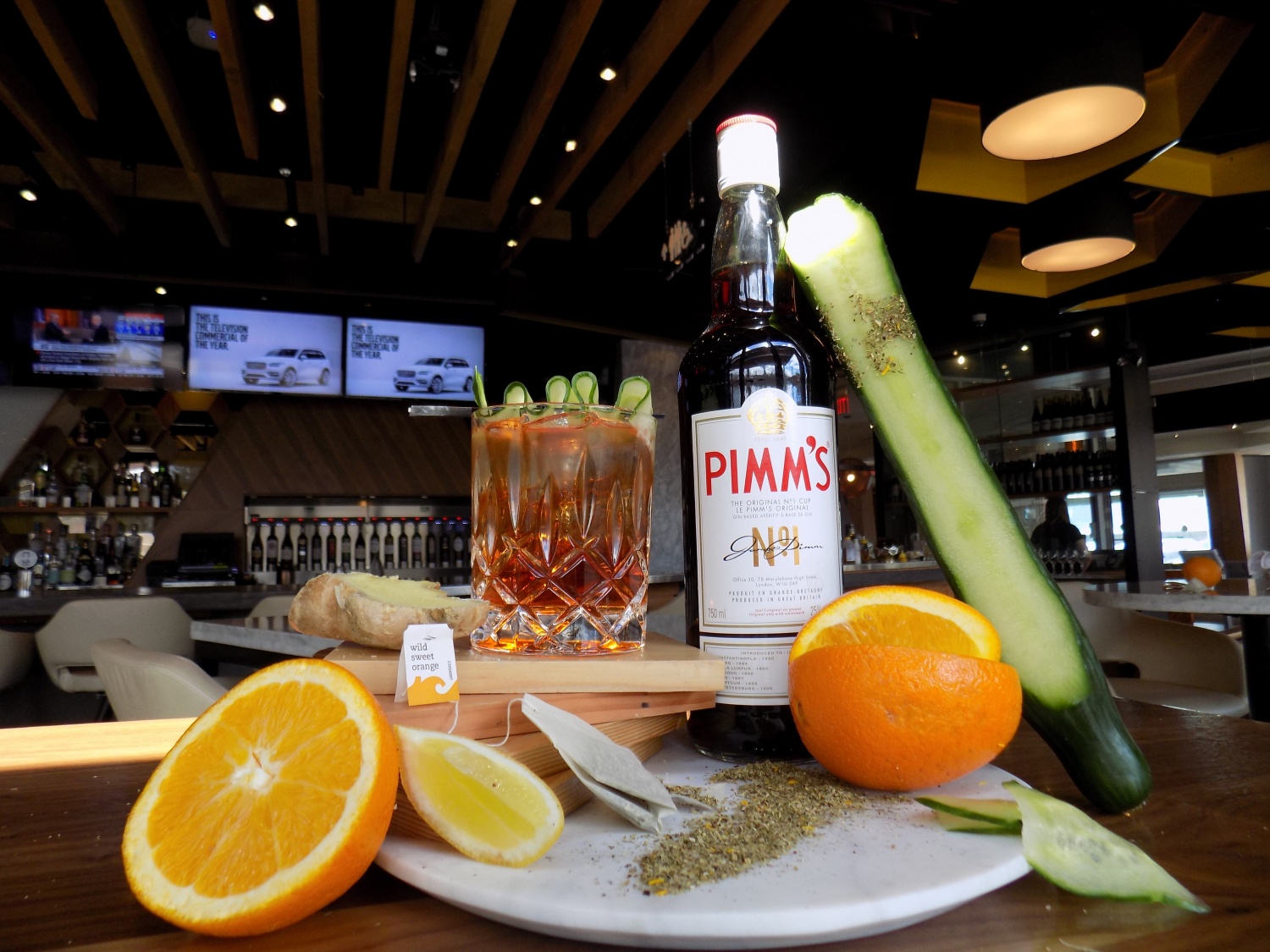 Big Pimpin': Bold flavours! We combined citrus and herbal aromas with wild orange syrup to give this cocktail the spotlight it deserves.
Pimms no. 1 + Lemon Juice + Wild Orange Syrup + Gingerale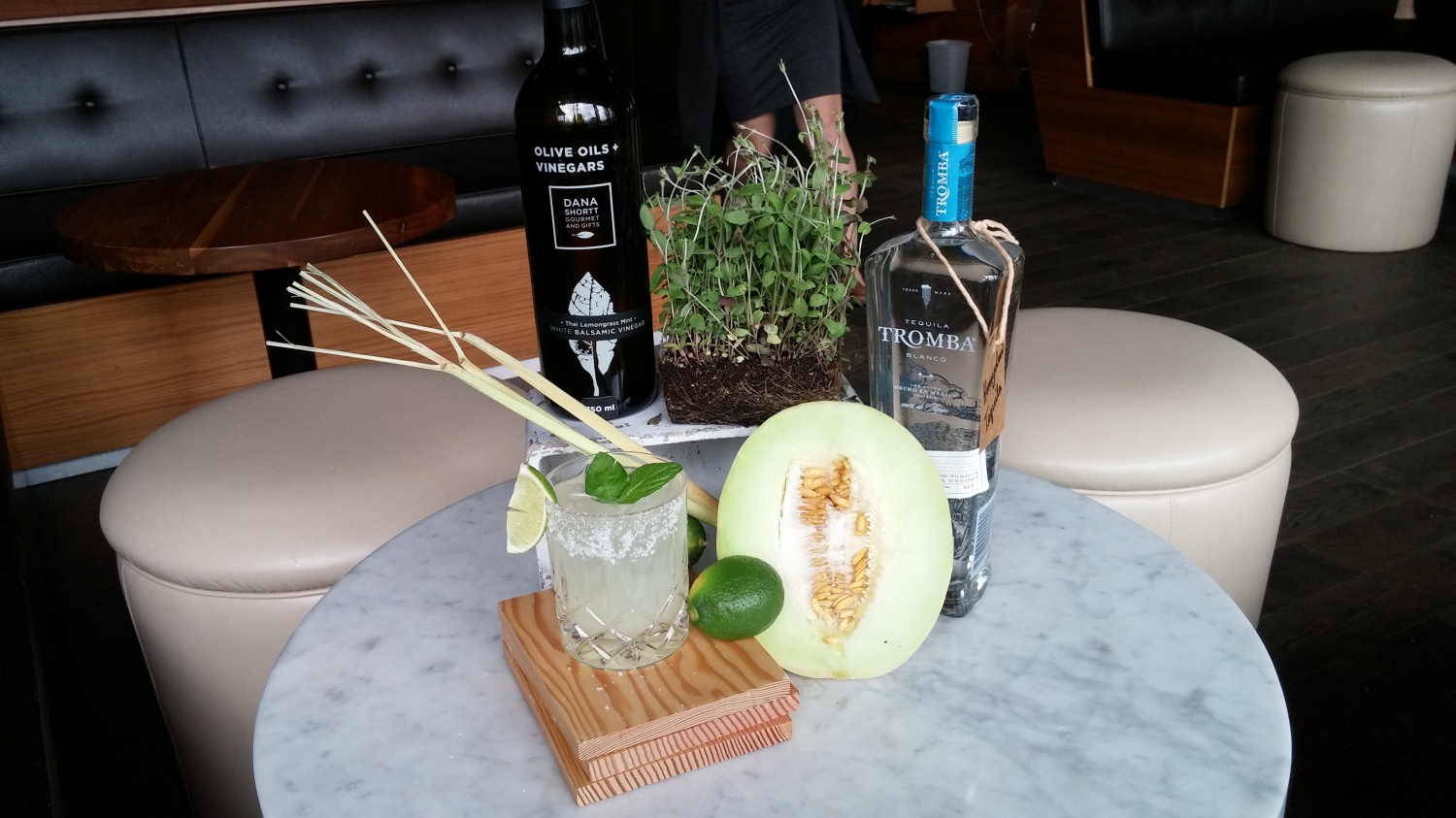 Honey, That Will Dew: Combining the delicious and refreshing flavours of honey dew & citrus! This cocktail makes for the perfect patio drink.
Honey Dew Tequila + Agave + Lime Juice + Lemongrass Olive Oil + Maldon Salt + Soda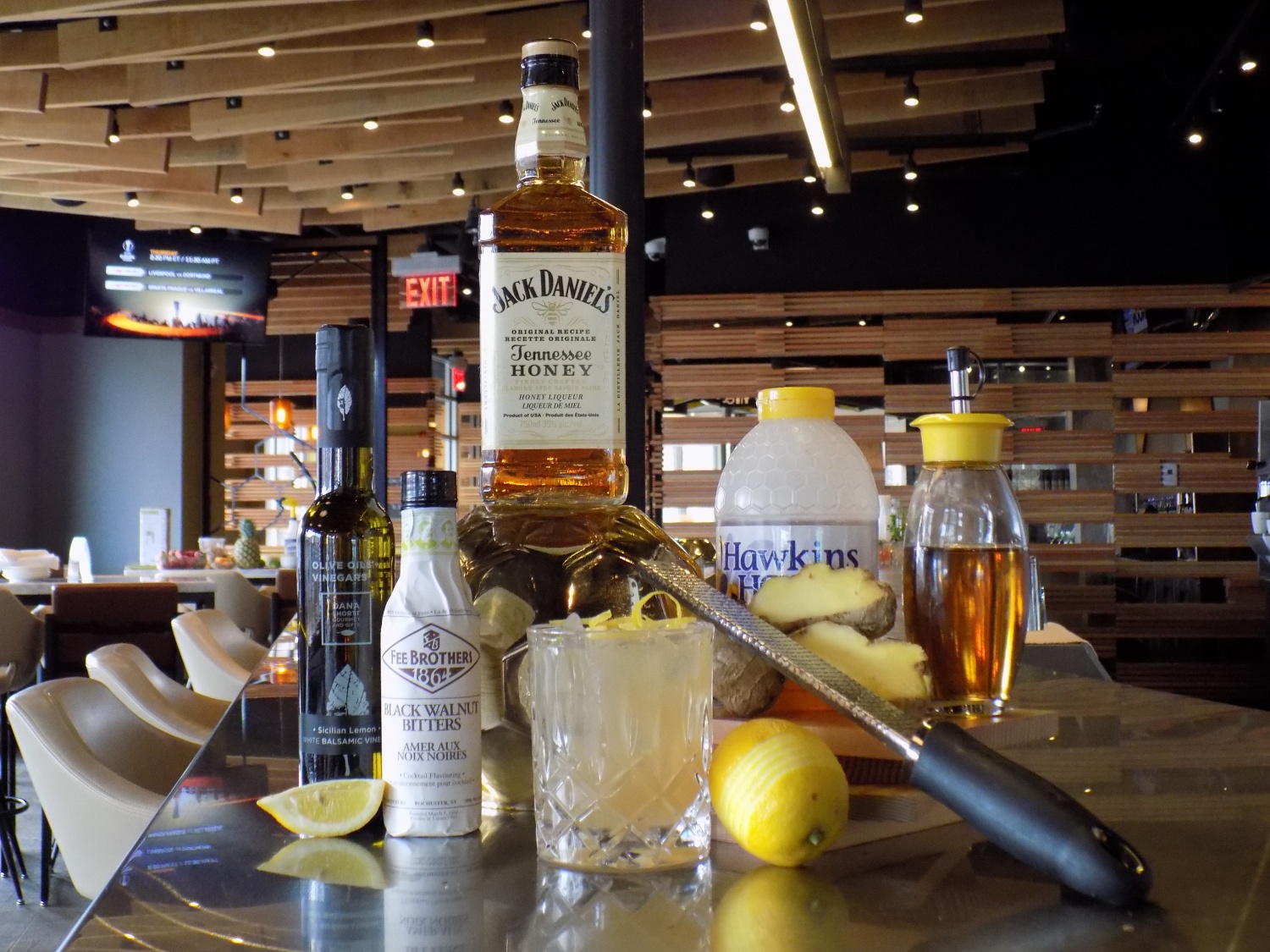 Axis of Symmetry: The name of this cocktail reflects how perfectly balanced the cocktail is. Each elemental flavour is set against its appropriate counterpoint: sweet, bitter, tart, etc.
Honey Jack Daniels + Lemon Juice + Ginger Honey Syrup + Sicilian Lemon Oil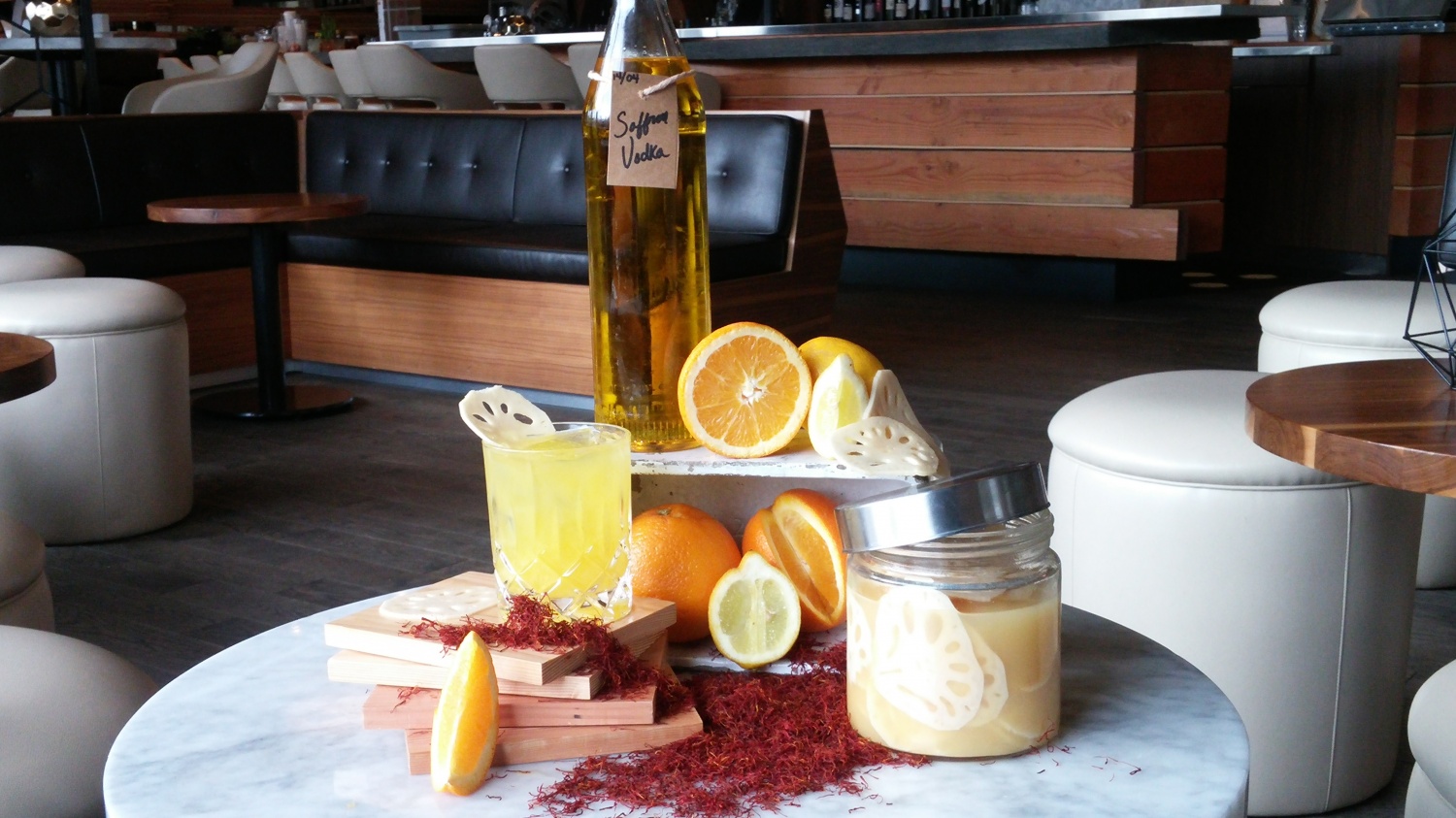 The Zac Saffron: In honour of the beautiful triple threat, this cocktail has been named after the Hollywood hunk, Zac Efron….if he was combined with saffron?
House Infused Saffron Vodka + Orange Juice + Lemon Juice + Simple Syrup + 7up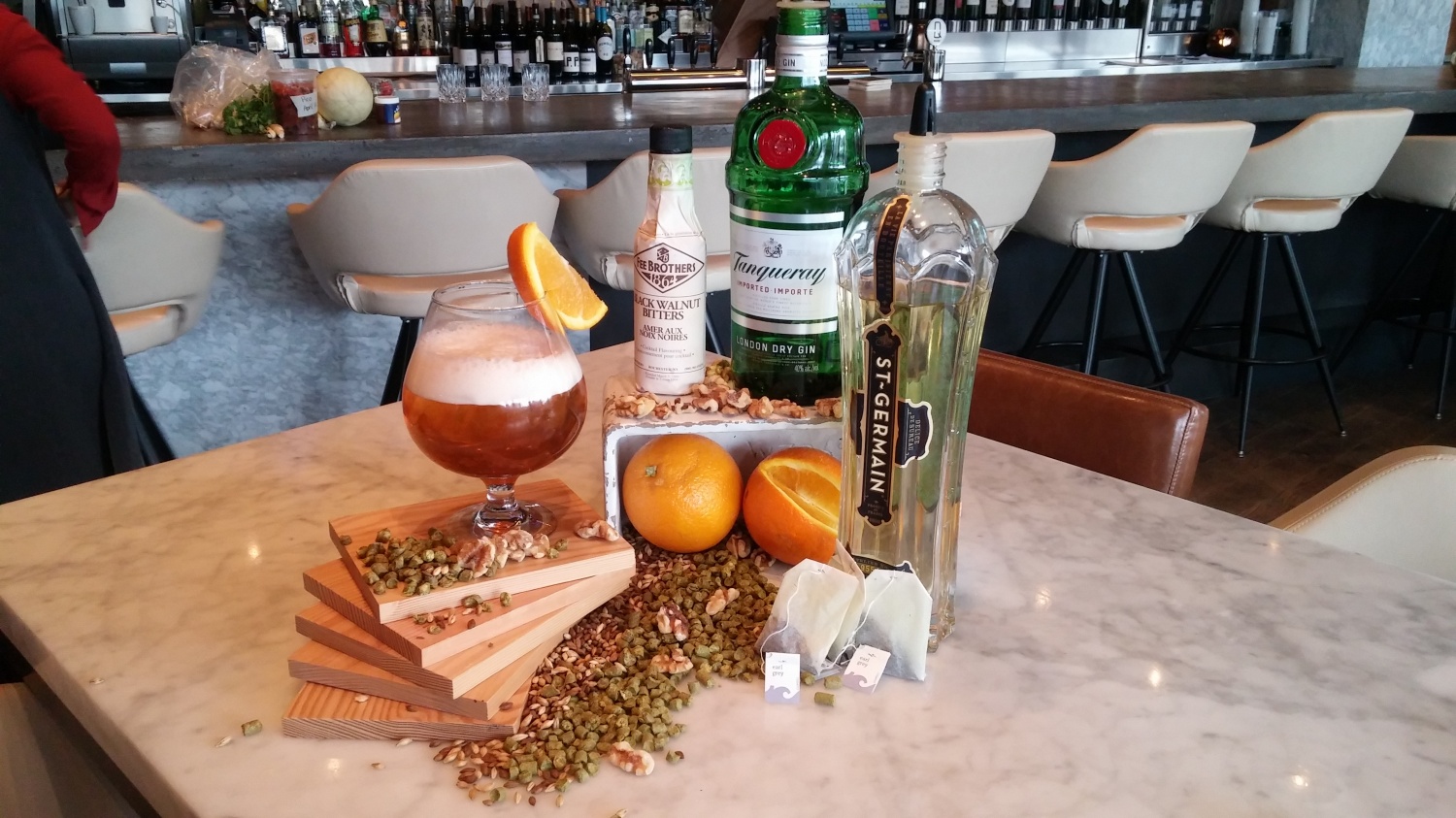 Elephant Shoes: Remember when you were a kid and would mouth the words "Elephant Shoes" it would look like "I Love You"?! This drink is a play on words because it is made with local craft beer, the Dead Elephant IPA – and we love it!
Gin + Earl Grey Syrup + St. Germaine + Dead Elephant IPA Draft
Be sure to stop by and let us know which one is your favourite! It's going to be an amazing spring and summer!