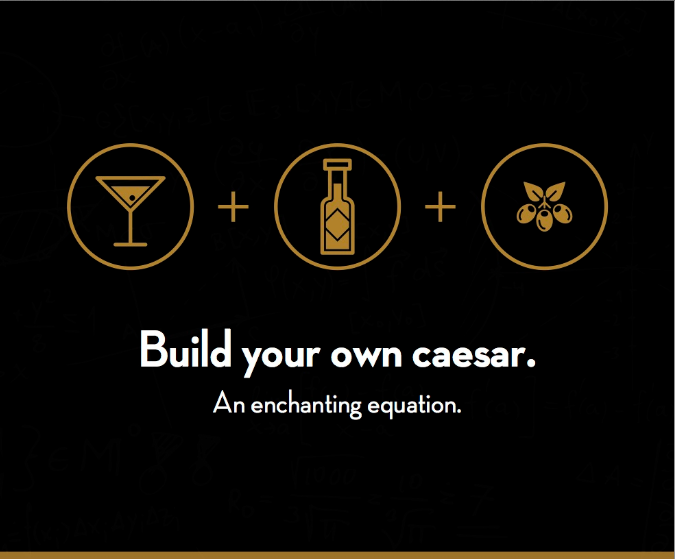 Build Your Own Caesar at Proof
What Canadian doesn't love a good caesar? In honour of Canada Day, we are celebrating by giving a nod to Canada's national drink, the caesar!  
Come to Proof any day of the week for our Caesar Equation: What's your Custom Caesar Solution?.

Step One: Choose your Base
VODKA: Tito's/ Stolichnaya/ Smoked Stolichnaya/ Dillon's Vodka
TEQUILA: El Jimador/ Tromba Blanco
GIN: Hayman's Old Tom/ Bombay Sapphire
Step Two: Choose your Variables
choose up to three
Tabasco/ Sriracha/ Worcestershire/ olive brine/ HP Sauce/ horseradish/ pickle juice/ Montreal steak spice/ Chinese 5 spice/ chipotle sauce
Step Three: Choose your Catalyst
choose up to three/ get it all for + $1
dill pickle spear/ spicy bean/ pickled asparagus/ jumbo olives/ jerky/ pepperoncini/ bocconcini ball/ summer sausage/ balsamic cipollini onion/ cucumber
Proof Staff Equations
Laura – A more sophisticated equation, minimal but still very delicious!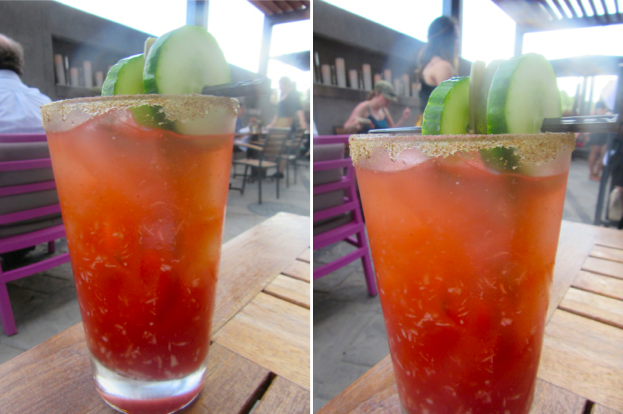 Jeff – Jeff goes all out with his equation…why not load it up!