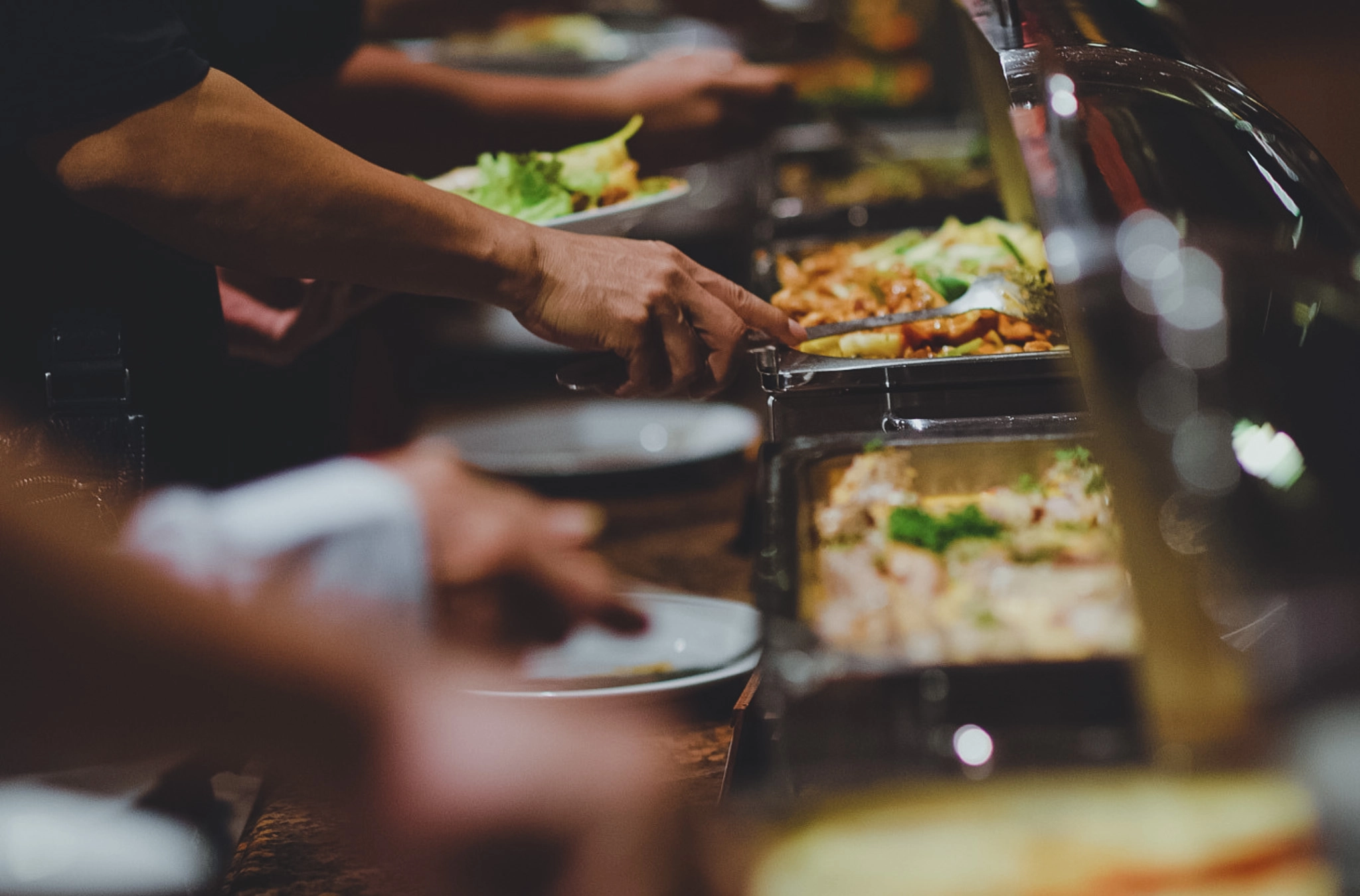 Celebrate all of life's special moments with pick-up/delivery catering or full-service catering from Proof Kitchen + Lounge. Instead of food options that lack creativity and flavour, choose us as your catering company. Proof Kitchen + Lounge Catering revolutionizes your event with its exceptional range of handcrafted, gourmet delights. From elegant weddings to sizzling BBQs and all the gatherings in between, Proof has everything you need to make it a memorable occasion. Let's dive into the enticing world of Proof and discover how we will elevate your catering experience. 
What Makes Our Catering Services Stand Out
Proof takes culinary artistry to new heights. We craft each dish with precision and passion, from our handmade artisanal sandwiches to our delectable desserts. By utilizing locally sourced, gourmet ingredients, Proof ensures that every bite bursts with flavour. We pride ourselves on delivering a catering experience that exceeds expectations with our focus on quality and freshness. 
Tailored to Your Occasion
We understand that every event is unique, and our catering menus are designed to complement any occasion perfectly. Whether you are hosting a formal corporate gathering, a lavish wedding, or a relaxed social event, Proof has the expertise to cater to your specific needs. Our versatile team has curated each menu to cater to diverse palates, dietary preferences, and cultural preferences, ensuring that every guest leaves satisfied and impressed. 
Our team of culinary experts guides you through the entire process, helping you select the perfect menu options and ensuring that every detail is taken care of. By choosing Proof, you gain more than just exceptional food – you gain a partner committed to making your event a success. 
Personalized and Convenient
We understand that each event is unique, which is why we offer personalized catering solutions. Individual boxed lunches are perfect for corporate meetings or conferences, allowing attendees to enjoy a satisfying and hassle-free meal. At Proof, we are dedicated to making your catering experience as seamless as possible. We go above and beyond to ensure your needs are met, from customized menu options to dietary accommodations. 
Expertise
and Professionalism
Proof Kitchen + Lounge is not just another catering service; we are your partners in creating extraordinary moments. Our team of experienced professionals will guide you through the entire process, from planning to execution, to ensure a seamless and stress-free catering experience. With our attention to detail and dedication to exceeding expectations, you can trust that your event is in capable hands. 
Why Catering is Important for Your Event
Catering importance for any event as it plays a pivotal role in enhancing the overall experience and success of the occasion. No matter the event, food is a fundamental aspect that can leave a lasting impression on your guests. A professional catering service ensures that the culinary aspect of the event is impeccably handled, from menu planning and food preparation to presentation and service. With skilled chefs and attentive staff, catering companies can accommodate diverse dietary preferences and delivers a selection of food that can please even the pickiest guests. Ultimately, the quality of catering at an event can significantly influence guests' enjoyment and satisfaction, leaving them with memories and contributing to the overall success and reputation of the event. 
Our Catering Service Area
We are proud to offer catering services within 30kms of Proof which includes:  
Kitchener

 

Waterloo

 

Cambridge 

 
What Type of Catering Do You Offer?
At Proof we offer a variety of catering options that is sure to meet your needs and make your event a memorable food experience.   
 The types of events we cater for include: 
Weddings

 

Wedding rehearsals

 

Engagement parties 

 

Bridal showers

 

Birthdays

 

Baby showers

 

Office and corporate events 

 

Life celebrations, wakes, and memorials

 

Graduations

 

Retirements 

 

Bar/Bat Mitzahs

 

Fundraisers 

 

Baptisms 

 

Holiday parties

 

Reunions

 

Open houses

 

Appreciation events

 
 Events with less than 75 guests, we make it easy to choose which items you want by ordering through our online ordering system. For events with guests with more than 75 people or for customized menus, we are happy to provide dedicated catering planner to help you plan your event.  
Book Proof Kitchen + Lounge Catering for Your Next Event
Proof Kitchen + Lounge catering redefines the catering landscape with its commitment to handmade artisanal dishes, local ingredients, and exceptional service. We bring a touch of culinary elegance to every occasion. With our personalized approach and attention to detail, you can trust Proof to deliver an unforgettable catering experience that leaves your guests craving for more. Contact us today and let us solve your next catering event, so you can sit back, relax, and enjoy a truly remarkable culinary journey.