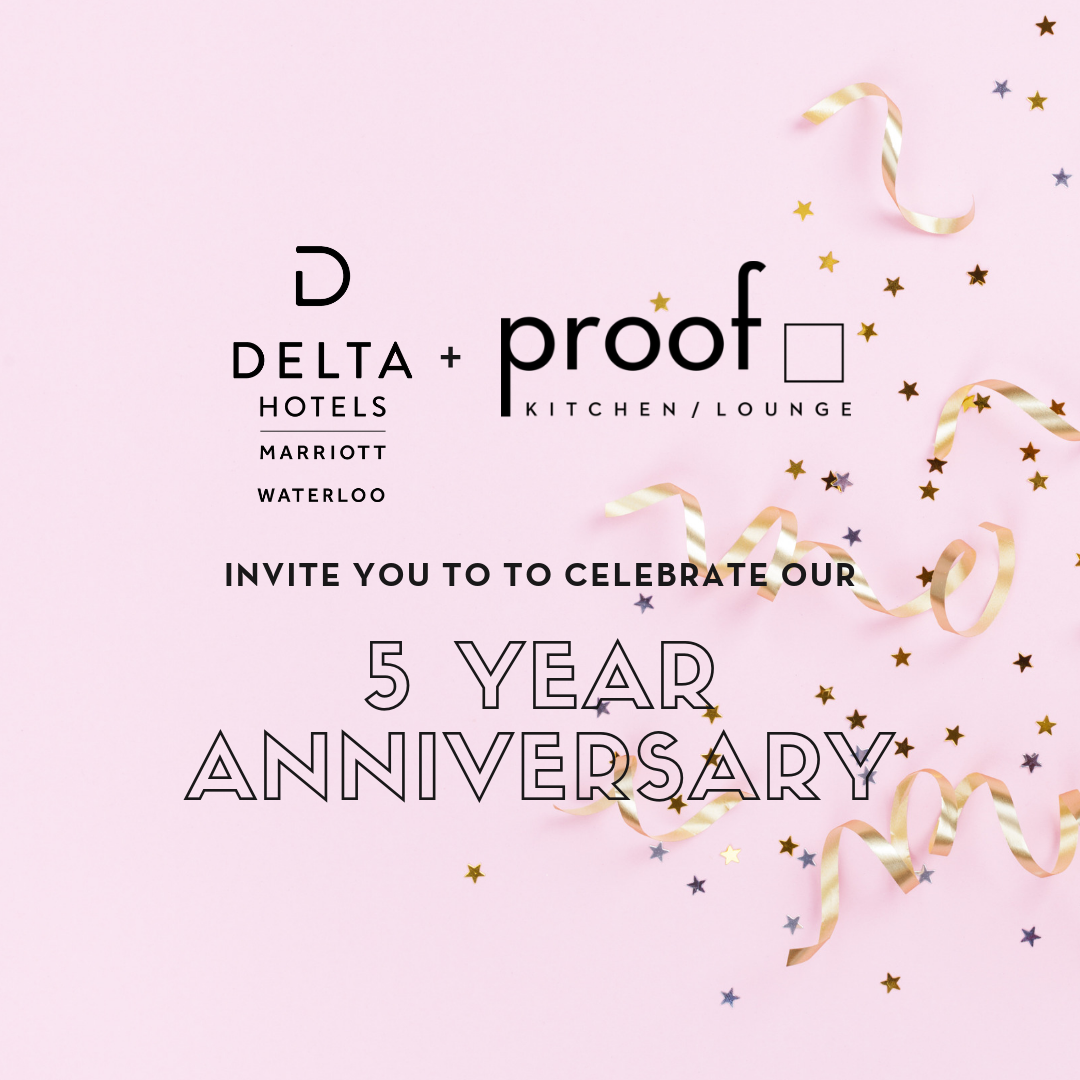 Celebrating Five Years
Looking back on the last five years, there have been many moments and highlights that have brought Proof to where we are today. Since the inception of Proof Kitchen + Lounge in 2014 it has been our passion to create and deliver exceptional food and experiences to our guests.
Our Community
Reflecting back on the many community events that Proof has participated in brings to mind our very first community experience- the Uptown Summer Solstice. We were so excited to bring Proof to the people of KW that we knew we had to join Uptown's summer event scene, even though we weren't even opening until September that year!
From our very first summer that we opened the Proof Patio Party has been a reason to celebrate. We are thrilled to see that our annual patio party has continued to grow and gained a loyal following, we look forward to it every May!  Over the past five years we have made so many friends with local breweries, wineries, DJ's, guests, musicians and more!  We are proud to have this beautiful outdoor space to offer the very best we can.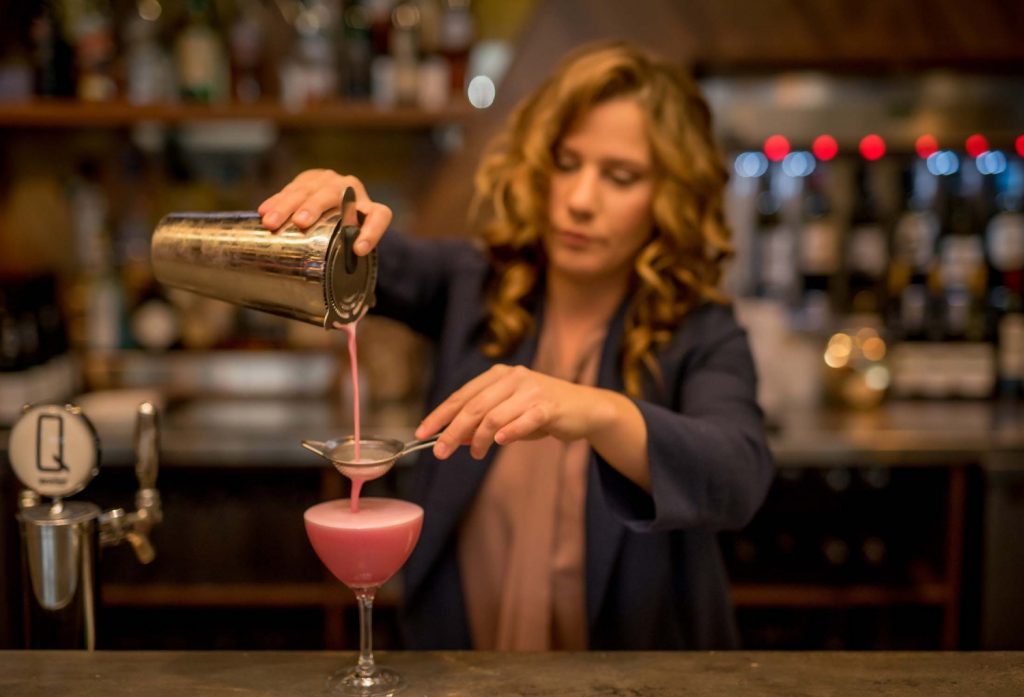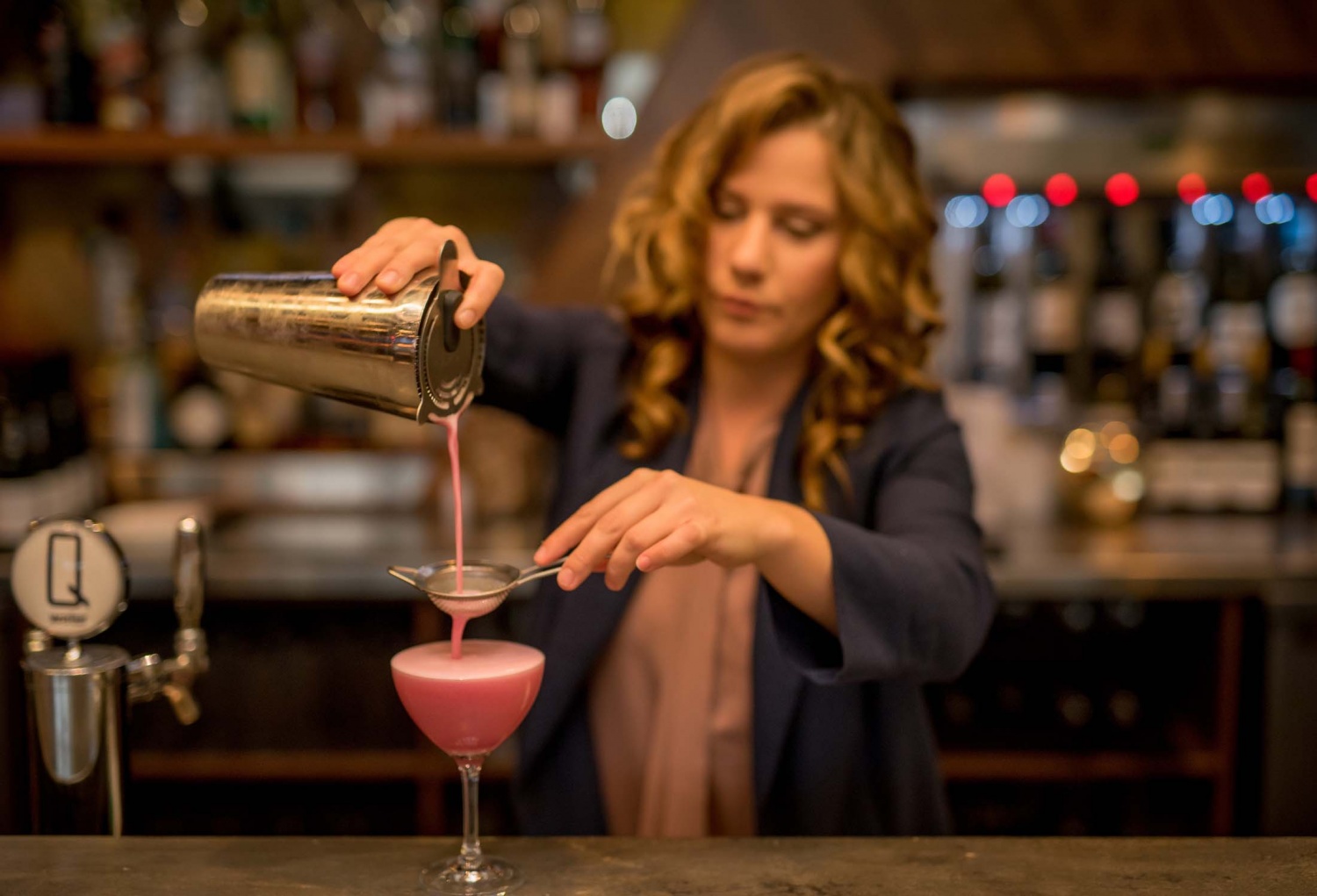 As we started to grow into our second year, we continued to foster the important idea of bringing the community together, not only with our guests and suppliers, but with our neighbouring restaurants and bars.  This idea of collaboration brought to life the Cocktail Collective Competition. What started off as a small spark of an idea in an effort to create recognition and buzz for the emergent cocktail culture of KW has turned into a gathering of the region's hospitality and industry pro's – all competing against each other to win the title of the Best Bartender in one of two categories.
About the Food
No restaurant would be complete without a great menu. Every menu change our team of Chefs pour their heart and soul to push the boundaries with the creation of new menu items. For our five-year anniversary celebration, we featured some Throwback favourite's items in a special anniversary menu. As we come into the new season, we are excited for the roll out our new Fall Winter menu. Hot tip, we may be sampling some of these new items in the very near future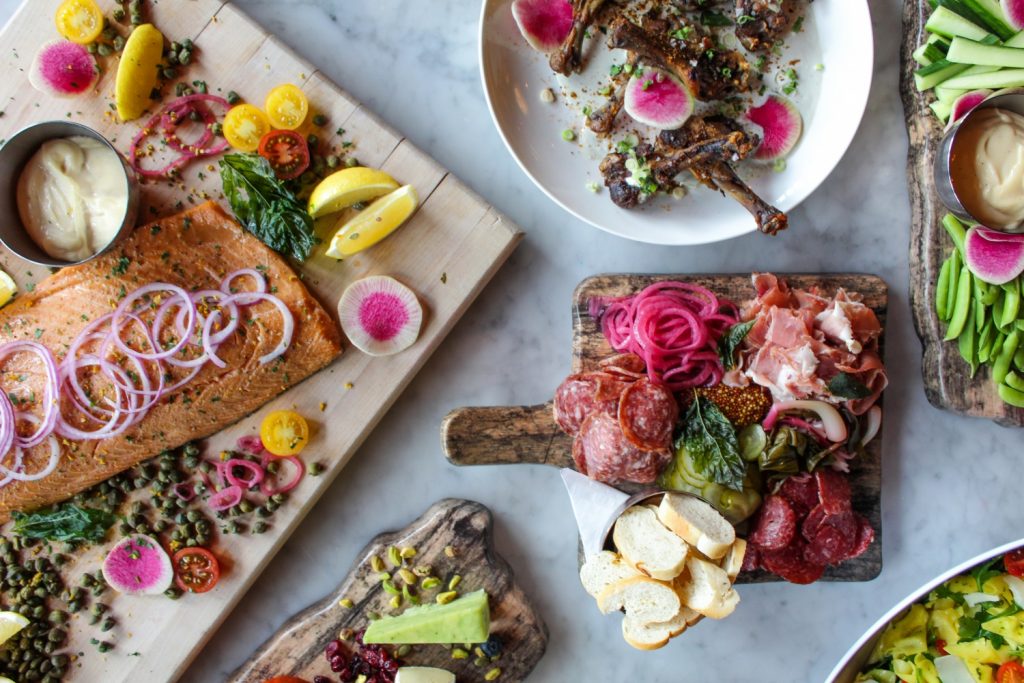 Our annual traditions paired with our spirited menus and features equal the greatest equation. We are proud to look back from where we came to now, while continuing to uphold our mission over the past five years. The proof is in our restaurant.
The Celebration
If you would like to celebrate our five-year anniversary, please join us Thursday, September 26, 2019 from 3:00 PM – 7:00 PM
Enjoy live music and DJ, drink and food samples and of course a slice of cake!
Let's raise a glass to the next 5 years!