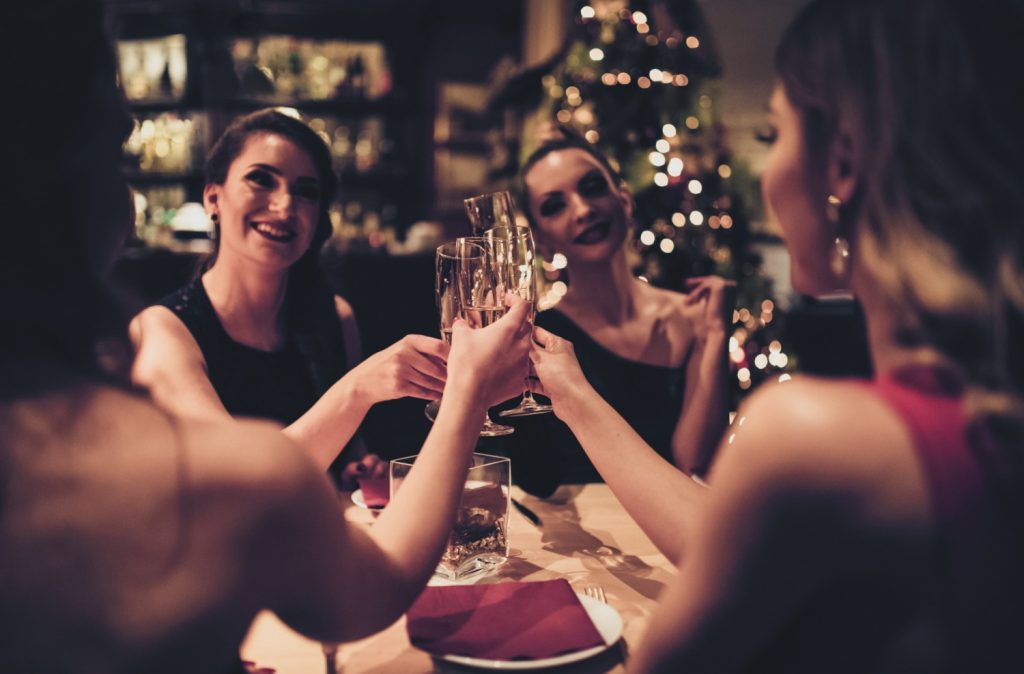 The seasons are changing, and the rush of the holidays will be here before you know it! This holiday season whether you're gathering with your family, your friends, or your co-workers, gather somewhere that you know will deliver everything you're looking for in a celebration.
Our team at Proof Kitchen + Lounge provides private dining in our restaurant. We are committed to ensuring your holiday party is memorable with our carefully crafted menu, delicious drinks and friendly service. Choose from our multiple spaces to suit the style of your event, including our dining room, private hospitality room, the semi-private tasting room or the bar lounge.
Dining Room (tables for up to 12 guests)
Our dining room is the ideal setting for an intimate dinner of 2 to 12 people in space that will delight your senses and create the perfect backdrop to your holiday party.
The Hospitality Room (up to 48 people)
For larger groups, consider our private event space which is tucked away behind sliding doors that create the perfect environment for a more personalized, intimate holiday party. Smaller groups can utilize the built-in divider that transforms the room into half the size.
The Tasting Room
 

(up to 30 people)

Featuring a modern design and cozy yet energized ambiance, we offer exclusive use of our Tasting Room. This event space is a flexible backdrop for any holiday party!
The Bar Lounge (up to 25 people)
Perfect for a social hour before dinner or a casual get together, the bar lounge offers a lively atmosphere and low, comfortable seating. Floor to ceiling windows create a great space for passed canapés and cocktails.
What are you waiting for? Inquire today or learn more about booking your holiday party.