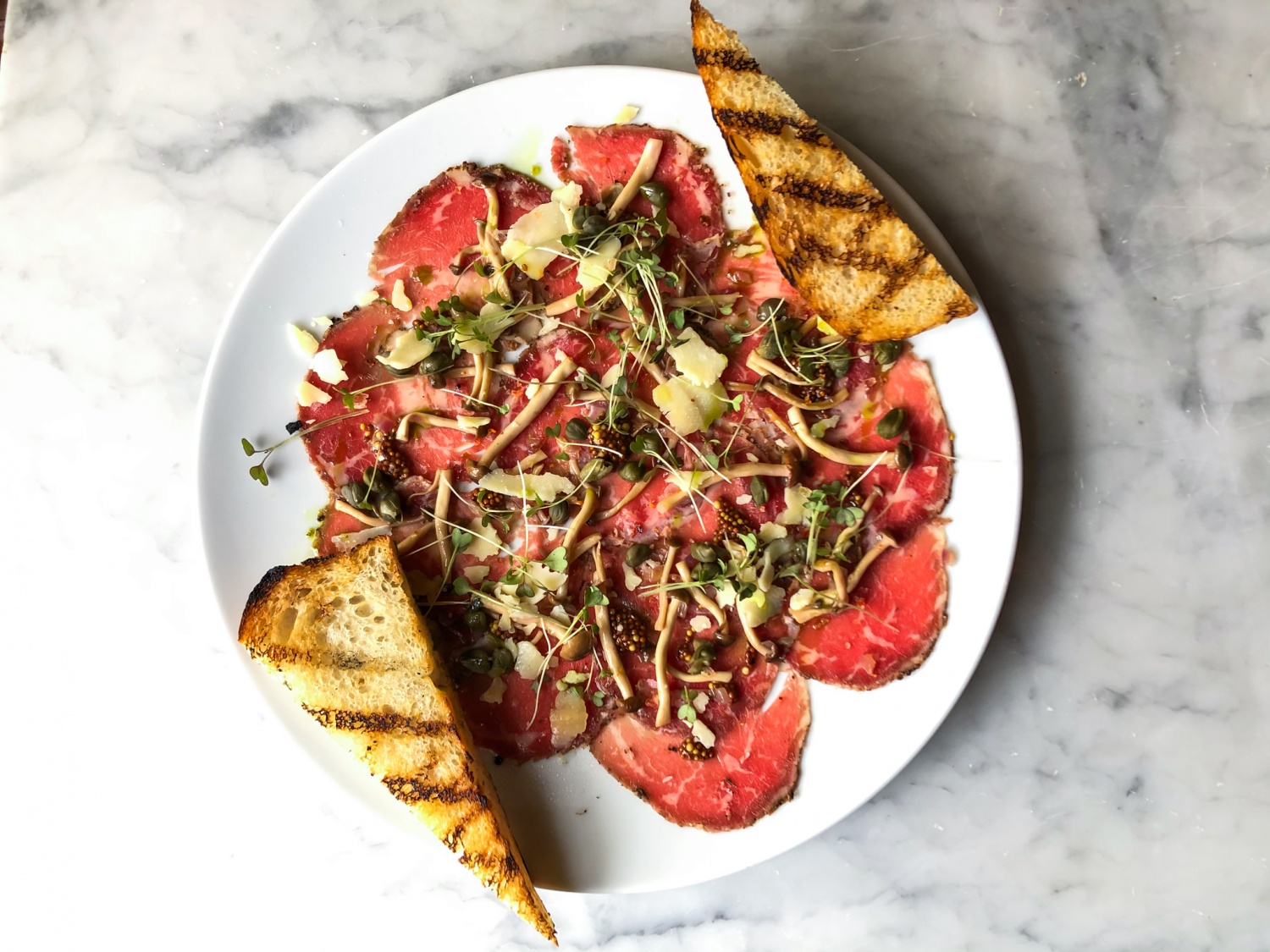 We're mid-way through October already which can only mean one thing – okay, it can mean a couple of things (cool weather, close to Halloween… you get the idea), but one of those is that our new Fall/Winter menu is here!
Whether you want to eat in our restaurant, out on the patio or stay home and order using Proof-to-Go, we have you covered like a warm blanket. Our team has been working hard to prepare a fantastic new menu that features old favourites and brand new dishes perfect for a cozy night out. Don't let the cooler weather get you down – grab your favourite sweater and come try our Fall-tastic new menu!
If you're ready to dive right, view our new menu, or order online for takeout/delivery via Proof-to-Go. If you want to learn more, we've highlighted a few of our favourite dishes below: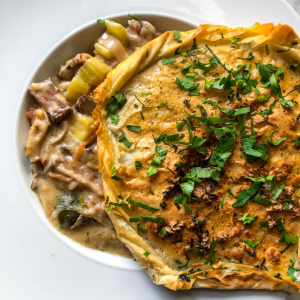 Get Jacked Up
Our new entrée, the Vegan Jacked Pot Pie really is a jack of all trades in the flavour department. Hitting all sorts of delicious flavour notes, this savoury dish includes smokey young jackfruit, vegetable bric-a-brac, coconut cream + mushroom sauce and a mouthwatering herb phyllo crust.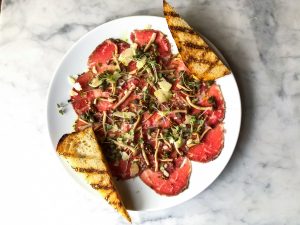 Where's the Beef? In Our Beef Carpaccio!
Our Beef Carpaccio is a delicious new appetizer that we have been so excited to introduce! Sure to be a hit on a cool patio night, this app features our delicious striploin crudo with mouthwatering toppings like grilled focaccia, pickled red onions + honey mushrooms, baby mustard cress, brown mustard crunch and Grana Padano cheese. We don't blame you if you don't want to share.
Say Cheese!
Beyond the many new menu options, we are also bringing back some new and improved old favourites including our famous Mac + Cheese. Featuring squeaky local cheese curds, Grana Padano cheese and herbed breadcrumbs, this toasty and cheesy vegetarian dish will be your new favourite Fall evening dinner. You can also spice things up by adding double smoked bacon, mushroom ragout or grilled chicken (or all 3 – treat yourself)!
This is just a sampling of what's available on our delicious new menu, so come explore the full menu yourself and find your new favourite dish! Our new menu is available now,  so reserve a table on our patio or indoors or order takeout/delivery via Proof-to-Go.