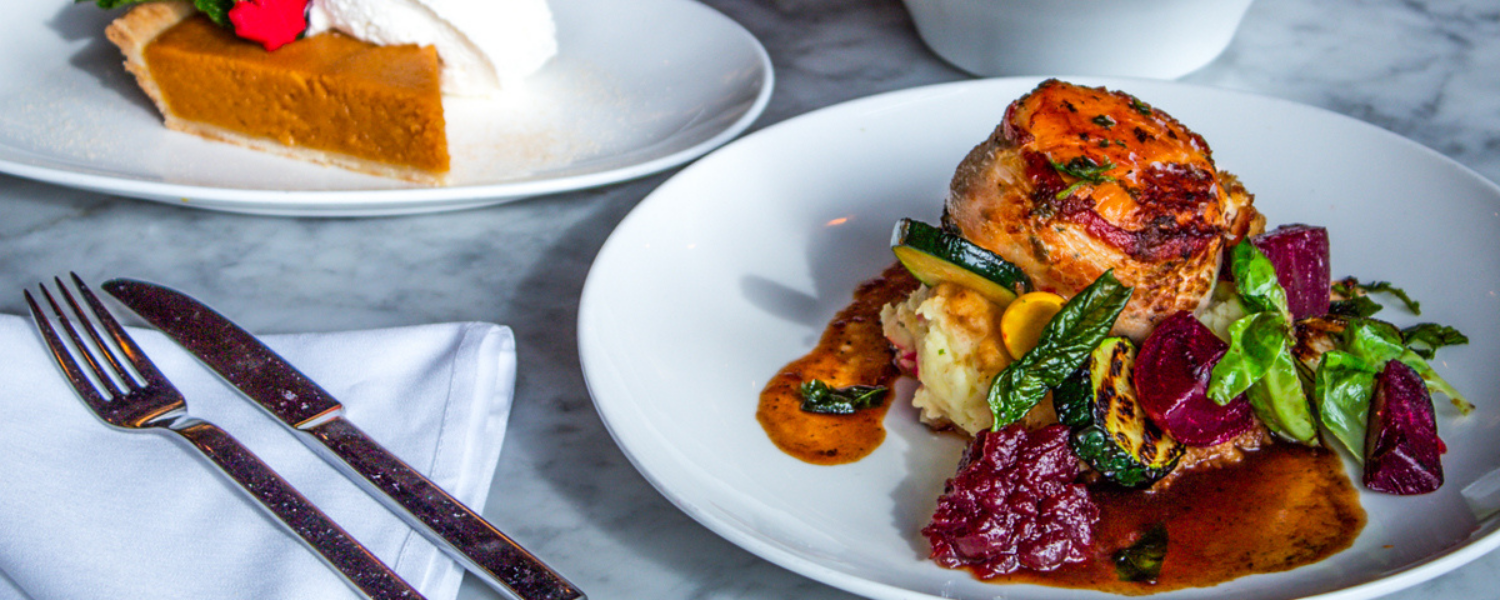 Thanksgiving is just around the corner! While everyone's celebrations might be a little different this year, we know many are still looking forward to spending time with loved ones, reflecting on what and who they are thankful for and, of course, eating copious amounts of food for Thanksgiving dinner.
Let Proof Do the Cooking
Thanksgiving dinner is an important part of Thanksgiving festivities but preparing the dinner is often a full day affair, so this year Proof wants to help you out in the kitchen. We are excited to announce that we are offering a delicious Thanksgiving dinner with both a dine-in option and takeout and delivery via Proof-to-Go with pre orders available now!
The Dinner
This year our chef is preparing individual Classic Turkey Dinner + Pumpkin Pie for $34.95 with delicious, fresh ingredients that are sure to be a hit in your house (you can even take the credit)! The meal includes:
Classic Turkey Dinner
8 oz. Ontario free range bacon-wrapped medallion / sage + brioche stuffing / roasted squash + winter root vegetables / buttermilk mashed potatoes / carrot puree / cranberry compote / classic turkey gravy
Pumpkin Pie
butter crust / cinnamon spiced whipped cream
The Details
Hungry yet? Here's how you can get your hands on this amazing meal:
Dine-in: Saturday, October 10 + Sunday, October 11
Delivery + Takeout: Saturday, October 10 – Monday, October 12 – All delivery + takeout orders must be placed via Proof-to-Go before Thursday, October 8th
We are looking forward to celebrating Thanksgiving with you this year and hope we can make your Thanksgiving just that much more enjoyable this year!