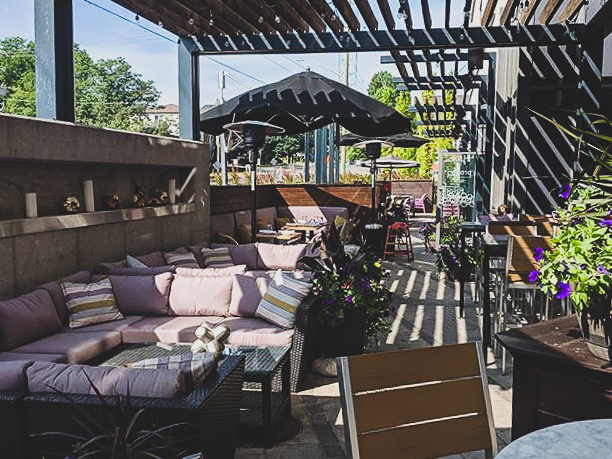 Proof Kitchen + Lounge's Fifth Annual Patio Party has finally come! This Proof classic event is an afternoon into evening of celebration that invites our local friends, family and fans to join us on the Proof patio to kick off the long awaited and ever so exciting start of summer! Our patio has been open on the few sunny days we've already been blessed with, but the official celebration takes place on Thursday, May 23rd starting at 5pm.
Join us on our gorgeous patio rated one of  2018 Top 100 Patio's in Canada for food, drinks, entertainment and prizes! The unstoppable duo of our Executive Chef Jerrit and Sous Chef Ryan will be putting together some mouth-watering, Proof-inspired sample bites that are sure to please. There are options for all, including the fan favourite of this season's new menu, the vegan plant-based sausage. Included are some old classics like our shrimp gyoza and soujuk lamb. Complimentary and delicious, what else is there to say?
Wash these down with crisp samples of this summer's coldest and coolest brews offered by our favourite breweries. Come see the familiar faces of our local heroes, Waterloo Brewery and Innocente. Not all heroes wear capes, nor are in KW, so we will also be welcoming Wellington, Elora, Muskoka, Beau's and more! Create the ultimate beer roster for you summer after enjoying our in-house brewery tour.
A little room for dessert?
Back by popular demand, we will be featuring the deliciously smooth and famous dole-whip soft serve! This dairy-free, pineapple delight is everything right in the faux-ice cream world. Feel free to add a touch of rum to enhance that Caribbean vibe!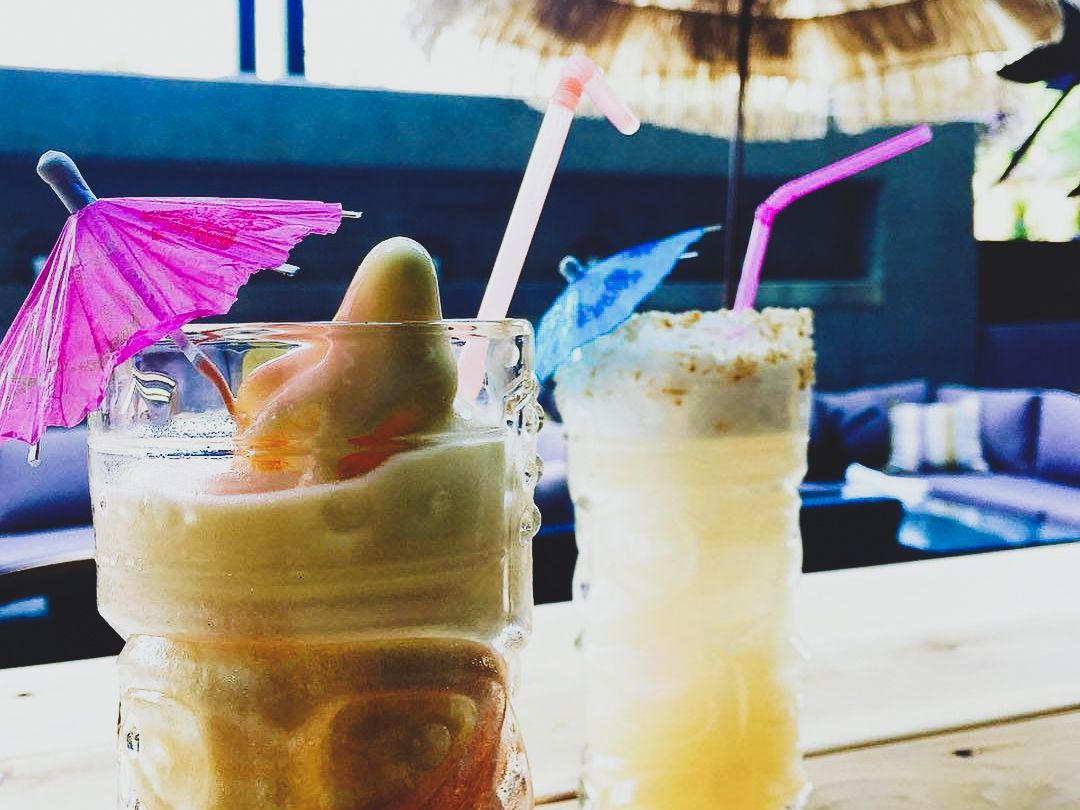 You can enjoy all the samples, drinks and snacks while listening to the the musical styling of our resident Thursday night DJ Main Man Marlon. His truly talented and unique way of mixing music is sure to have you moving and grooving.
Want the Proof VIP experience?
We are offering one winner a VIP experience package in our most sought out patio spot. The lucky winner and up to nine friends will join us in our reserved VIP patio lounge. This is the ultimate location for entertainment with a dedicated service team to retrieve your free beer samples and snacks! Find our Instagram post at @proofkitchenlounge to enter in this fantastic draw!
We are getting very excited here at Proof to host you all for our Fifth Annual Patio Party! We couldn't do it without you. Please come out and let us take this opportunity to show you how much we appreciate you!
Event with vendors runs from 5pm-9pm, however the restaurant and music will continue into the night! No patio reservations available, first come, first serve!
See you there!