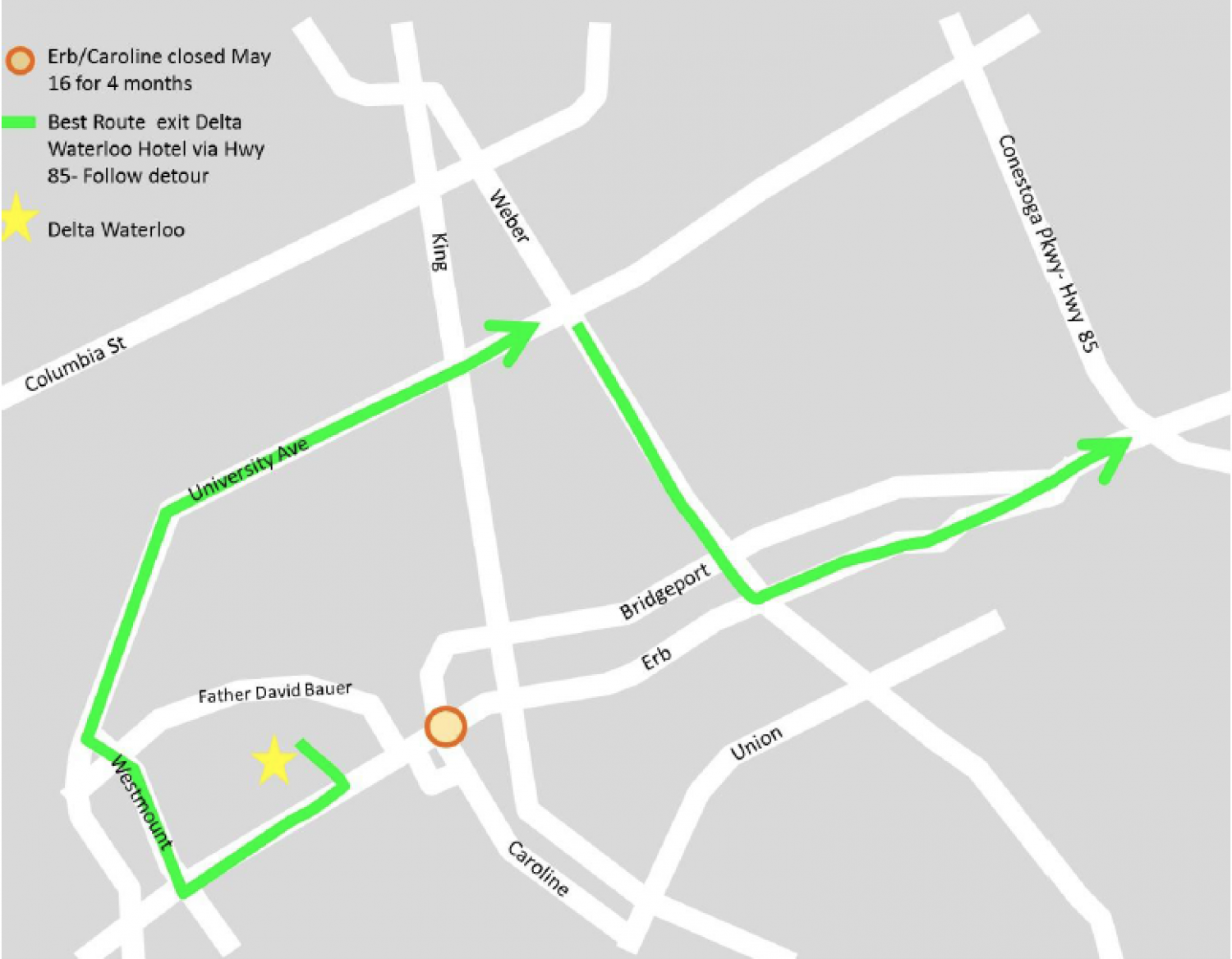 Navigating to Proof through the Construction
Please be reminded the intersection at Caroline and Erb is closed. The closest open intersection to access the restaurant is Westmount and Erb.  As always, parking is free for any guests of Proof.
 To help ease your way through the construction, follow the map below, indicating the best route to Proof Kitchen and Lounge, which is located within the Delta Waterloo.