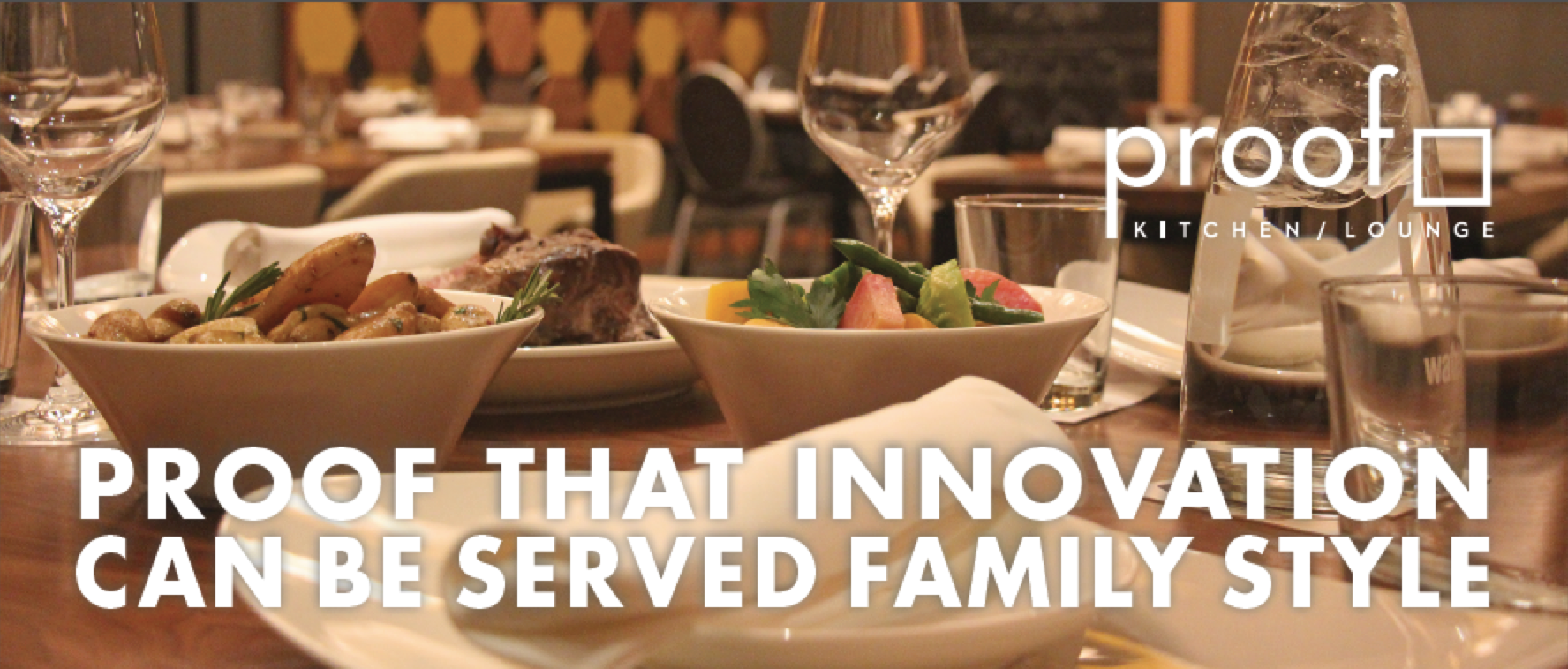 Are you craving your grandmother's home cooking? Or even your own favourite Sunday meal? Put the dishes away! Every Sunday you can look forward to a new roasted feature at Proof Kitchen + Lounge. Servings are chosen based on seasonal availability, and utilizing the very best cuts from our neighbouring farms.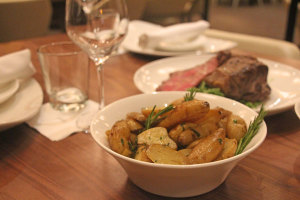 Proof's roast program is served family style and includes one protein, one starch and one vegetable all purchased locally and made fresh for you and your party. Bring in the family for a relaxing dinner everyone can enjoy. Family style meals allow you to pick exactly what you want, and you choose your own portions – the perfect meal for any hungry group!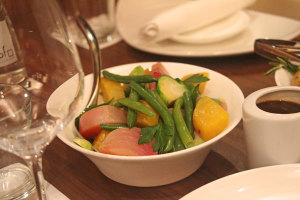 You can count on a new and exciting pairing every Sunday. Last weekend featured a seasoned dry aged strip loin roast, rosemary potatoes confit and a seasonal mix of green beans, and our favourite golden and candy cane beets. Meals are prepared with local ingredients from Proof's trusted farmers including Paradise and Conestoga Farms. It's a fresh twist on your family's favourites.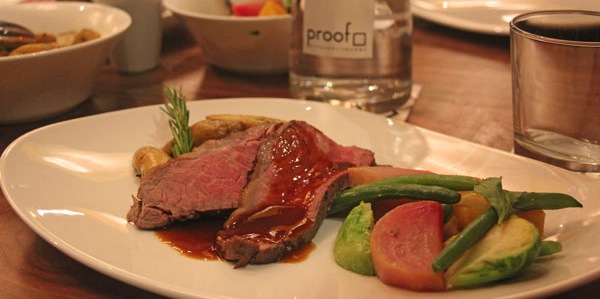 See you this weekend at Proof Kitchen + Lounge. Our roast program is served each Sunday from 4:00pm until close. Family style is best served in groups of 3 or more. Learn more about Proof at www.proofwaterloo.com.