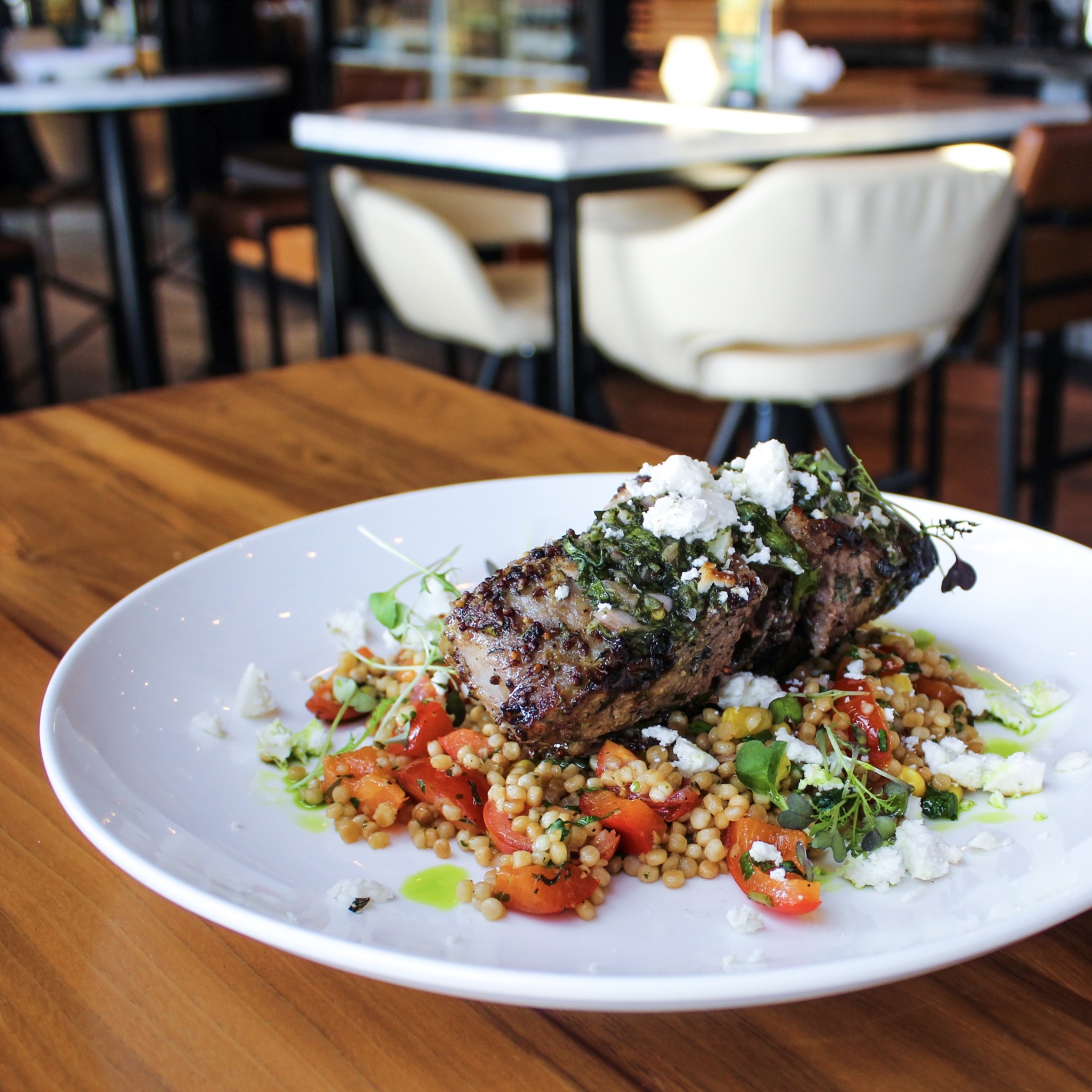 We survived this strange, cold winter – partly because that is our job as Canadians – but strongly in part to the warming comfort of the Proof menu, speciality coffees and that extra drink you stick around to have because your company far out weighs the chilly outdoors. But Spring is here, and it is time to shake those winter ways and make way for the new, fresh and exciting.
With that spring fever feeling here, we wanted to take a moment to get you excited about what you'll be enjoying at Proof this season! We introduce a beautiful selection of new shareables for you and your crew to come in an enjoy. From our Crispy Pork Bao or Vegan Smoked Tofu Bao to our fantastic Confit Duck wings, this season's appetizer menu is a crowd pleasure and hit for every gang night out. Did we mention we have a squad night!? Every Thursday you are invited to join us here at Proof for a choice of three appetizers to pair with either four draft beers or a select bottle of wine. Can't make it in at Night? No worries, we offer these delicious appetizers at lunch as well, along with a complimentary cookie and coffee to go. These offers are what we are talking about when we say treat yourself
Once you've enjoyed those starters you may feel no following dish could measure up, but do not worry, the kitchen has ensured that this season's entrées are sure to wow. With a resounding roar of approval, we welcome the Ontario Lamb Saddle. Chef Jerrit and Chef Ryan are bringing one of the most delicious cuts of meat you would ever want to uh…meet? to the table here at Proof. What's a Lamb Saddle you ask? Great question. The Saddle is an intact T-bone; the succulent combination of tenderloin and striploin harmonized on your plate. This show stopper is served atop an incredibly fresh and flavourful corn and sweet pea couscous with a touch of mint chimichurri. It's time to ignore that feeling that lamb may just not be for you, this dish is changing what we thought we knew in our stomach and hearts.
But we are not here to just wow our meat and seafood eaters as we are bringing some fun and creativity to those veggie-based diets! Our Chef Team has searched high and low for the right plant-based protein to introduce to our menu and their hard work has paid off. Now offering a vegan Tuscan Polenta and vegan BBQV Sausage + Bun, Chef Jerrit and Ryan are challenging the standard vegetable-based meal that many feel restricted to. Mouth-watering, unbelievably flavourful and insanely creative, our menu offers a VIP vegan experience. With a critical awareness of the impact the food industry has on the environment, these dishes take bold steps forward to argue that sustainability can still be decadent and delicious.
We could go on and on about this season's new menu, and the speciality cocktails that compliment it, but we recommend you come find out for yourself, you will not be disappointed.