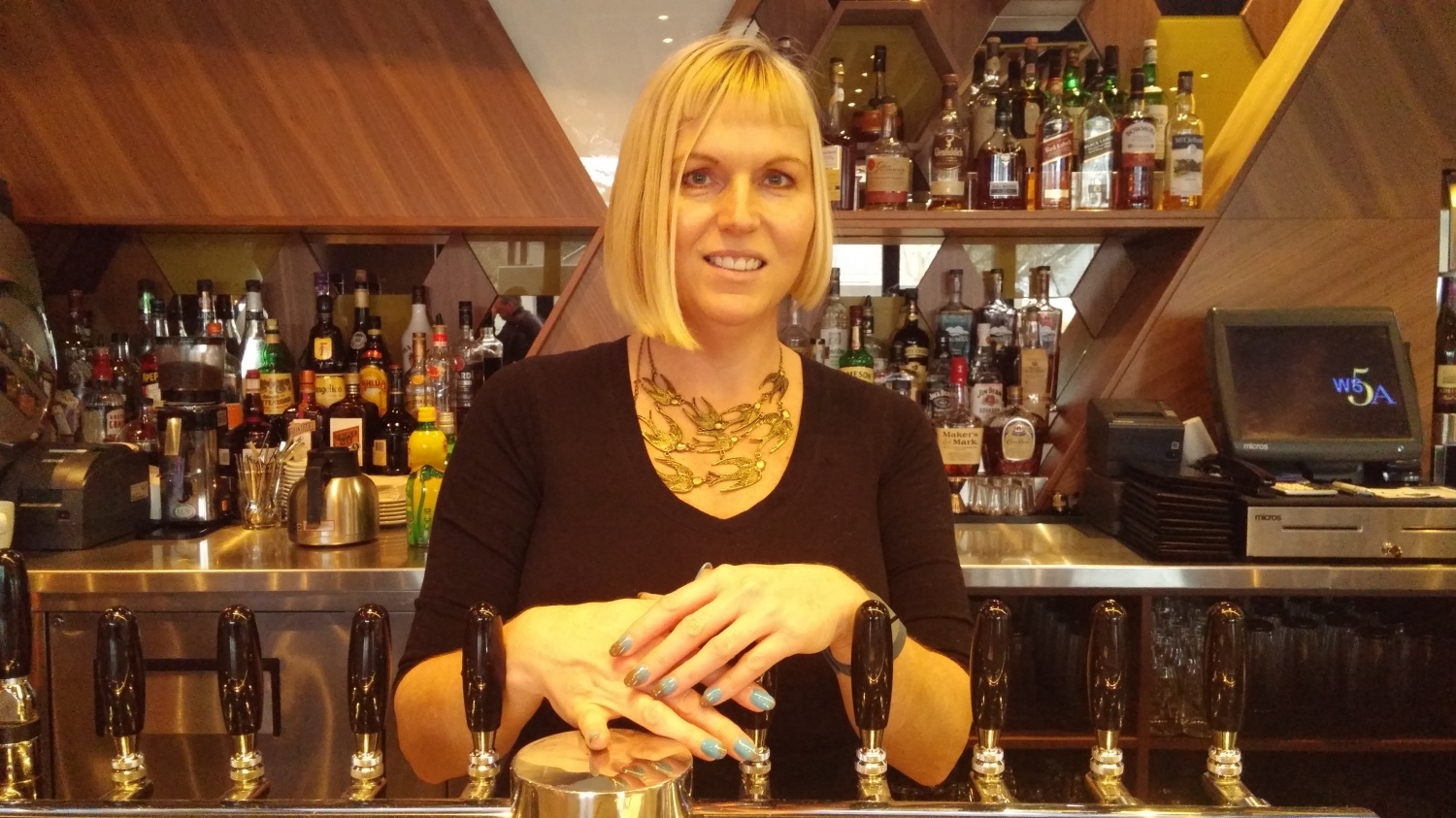 Introducing People of Proof
What is People of Proof? If you've been following along with the journey of our first year as an Uptown Waterloo restaurant, you'll know that we strive to represent a locally inspired, chef-driven menu, along with working to be a community-oriented business in the Waterloo Region.
That in mind, who are the people that work each day to make sure our restaurant meets these standards?
We've decided to bridge this gap with a new series we are calling, People of Proof (#POP)!
Kerri
Our first interview focuses on our day bartender, Kerri, who has worked with us since day 1.
Kerri started working in the service industry when she was only 15 years old, at a small Chinese restaurant. She explains that although she has worked in various industries since then, she always seems to find herself coming back to the service industry – she loves to work with people!
What is your favourite Proof cocktail?
Kerri typically likes dark, bold beers and strong cocktails. That in mind, her favourite Proof cocktail is the Kentucky Mule (Proof's take on a Moscow Mule) because she prefers prominent alcohol flavours in cocktails. She loves the bold flavour of the bourbon and how it is more of a traditional cocktail without too much sweetness.
What do you like to do for fun outside of Proof?
Kerri loves her scotch, along with spending time with friends, working out, reading and knitting (don't ask her for a scarf!)
What is one fun fact about you?
Kerri has three little wiener dogs! One of them is actually blind.
What would your ideal super power be?
Without hesitation,"I'd change water into wine! But if I have to pick a standard super power, I would love to be able to teleport. You can easily get from one place in the world to another (i.e. going to Miami after work for a cocktail, only to teleport back to be able to sleep in your own bed.)