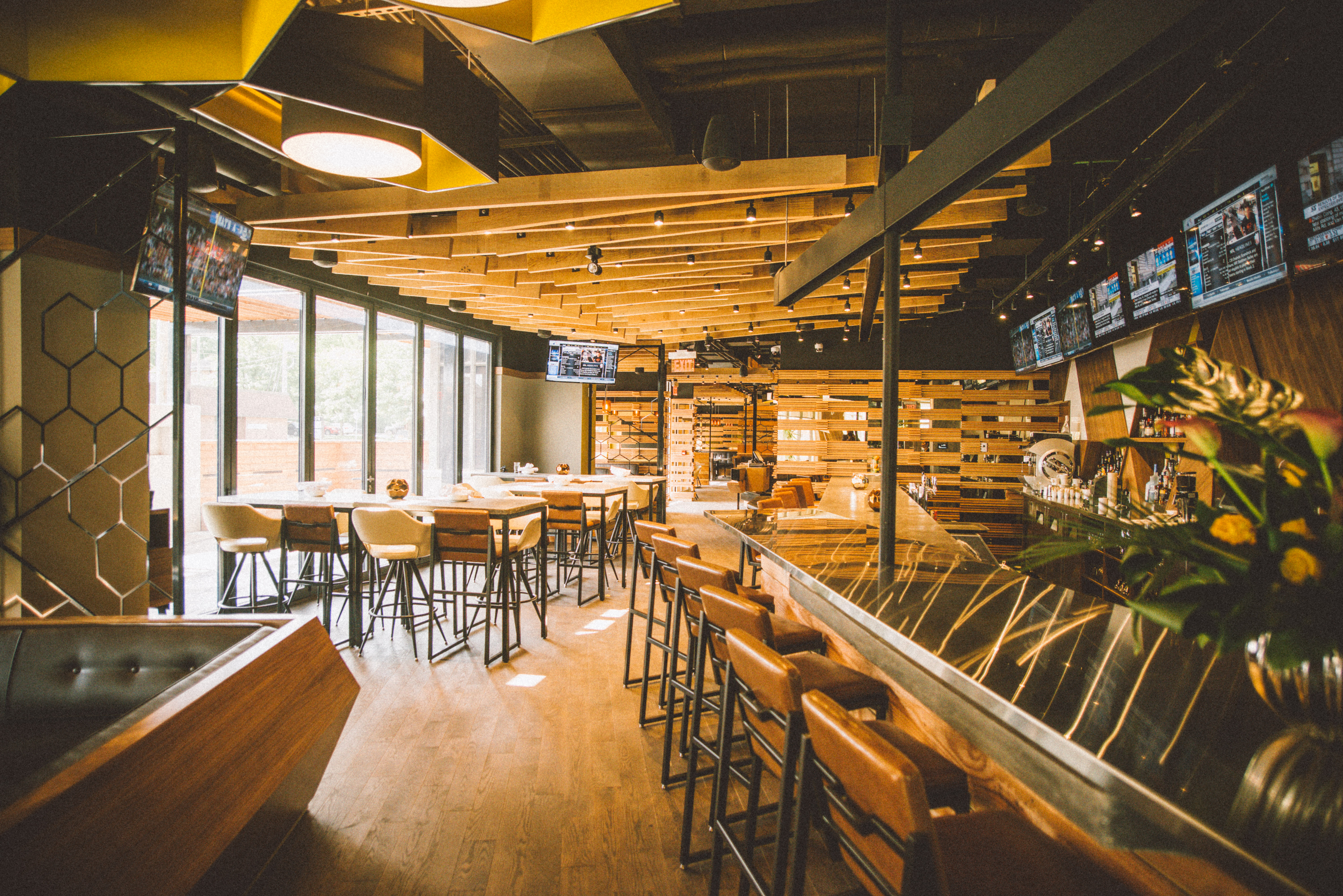 Uptown Waterloo is excited to welcome Proof Kitchen & Lounge, located on the ground floor of the new Delta Hotel. Proof offers handcrafted, contemporary cuisine pairing local ingredients with global flavours. In addition to the 138-seat main dining room, the restaurant boasts two separate private dining rooms, a bar lounge, and a 100-seat outdoor patio dining space, the largest in Waterloo. It's open three seasons of the year!
The award winning design team, known as +tongtong, made sure that the restaurant was up to the vibrant architectural standards that Waterloo is known for. Proof has a mixture of casual and fine dining in a dynamic atmosphere – a perfect location for after work drinks. The Proof team specializes in private parties, corporate events, wedding receptions, and casual get-togethers.
Local & World Conscious Initiative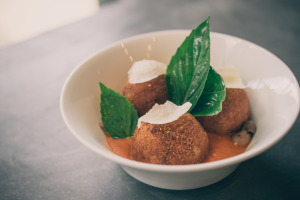 What sets Proof apart from other restaurants, is their philosophy that food does not have to be unhealthy to taste great. Under the direction of Executive Chef Tim Dunnill, and Chef de Cuisine Shea Robinson, the restaurant's menu is inspired by the tastes of Waterloo Region's local producers such as Paradise Farms, Pine River Cheese, Martin's Family Fruit Farm and Woolwich Dairy.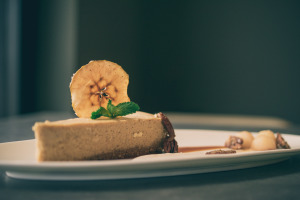 Not only do they work with local farmers and producers, they are also conscious of changing tastes and lifestyles. Moving away from traditional rich sauces, the chefs at Proof want to try new approaches to old favourites, such as their Olive Oil Poached Salmon. Tim Dunnill talks about "doing a cold-smoked pork chop that not only imparts a nice, gentle, smoky flavour, but doesn't require a heavy sauce. Light, fresh and healthy." The Proof menu is full of delicious surprises, all available for viewing on the Proof website.
Keeping their focus on local produce, the team at Proof will also be offering a tap of 10 locally crafted beers as well as their own signature beer with historical roots called Barrel Proof Ale. The Proof wine list continues to grow and will feature new, as well as old world vintages.
Multiply Your Knowledge
The Proof menu will change according to season and availability, thus creating opportunities to experiment with new dishes. This attention to food and community makes Proof a welcome addition to Uptown Waterloo. Fun fact, the name 'Proof' is derived from the history and culture of Waterloo Region: it alludes to the former CanBar lands where the barrels for Seagrams spirits were made.
Proof provides a much-needed upscale casual dining spot for local and visiting innovators, entrepreneurs, and scholars, and will also be a go-to spot for the people of Uptown Waterloo. Its philosophy is in keeping with Waterloo's culture of innovation and living local. Proof Kitchen & Lounge gives respect to community heritage, and hints at an exciting future for Uptown Waterloo!