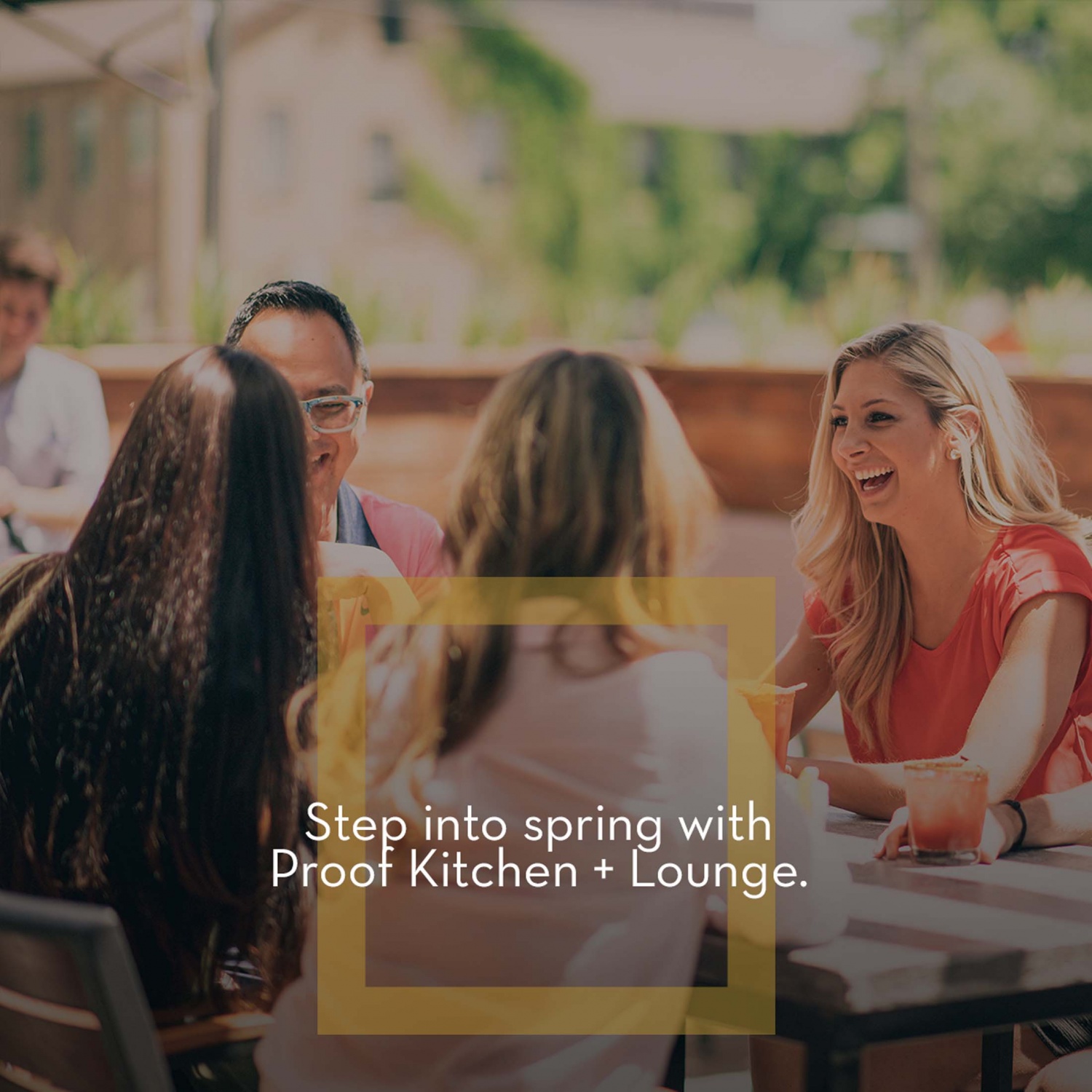 After what seemed like an endless winter, spring has finally sprung. We couldn't be happier. To celebrate, we've been putting our heads together and cooking up ideas for new dishes and libations to put a spring in your step this patio season. With Mother's Day fast approaching, changes to our menu, and our highly-anticipated Annual Patio Party, we will prove to you that there's no other place to be.
Mother's Day
This upcoming Sunday, May 14 is Mother's Day. With live piano floating in from the hotel lobby, we'll be pampering all of the moms with brunch à la carte, and a little token of appreciation to help her garden grow. Not only are we thankful for mothers everywhere, but we would be honoured if you chose to spend a part of your day with us.
New Season New Menu
As the season changes, so too do our palettes, so with the new spring/summer season upon us, we have a fresh new seasonal menu sure to delight your new palette. At Proof, we understand the importance of branching out and trying new things. As a team, we took on quite a challenge over the last few months. That being said, we are both proud and excited to announce Proof Kitchen + Lounge is now Ocean Wise Certified. We're not only in the business of providing great quality food at an affordable price. We are also mindful of where our food comes from, and our carbon footprint as a restaurant.
Unfortunately, overfishing is a widespread issue. We decided that if we give our guests the ability to make ocean-friendly seafood choices when they dine with us, we are doing our part not only for today, but for the generations to follow. This way, we can still enjoy the type of food you love, and do your part to protect the environment. As a part of the program, our staff has undergone training to be able to better answer guest questions. Next time you're at Proof, ask your server for more information, and look for our Ocean Wise symbol on the menu.
The Perks of Patio Season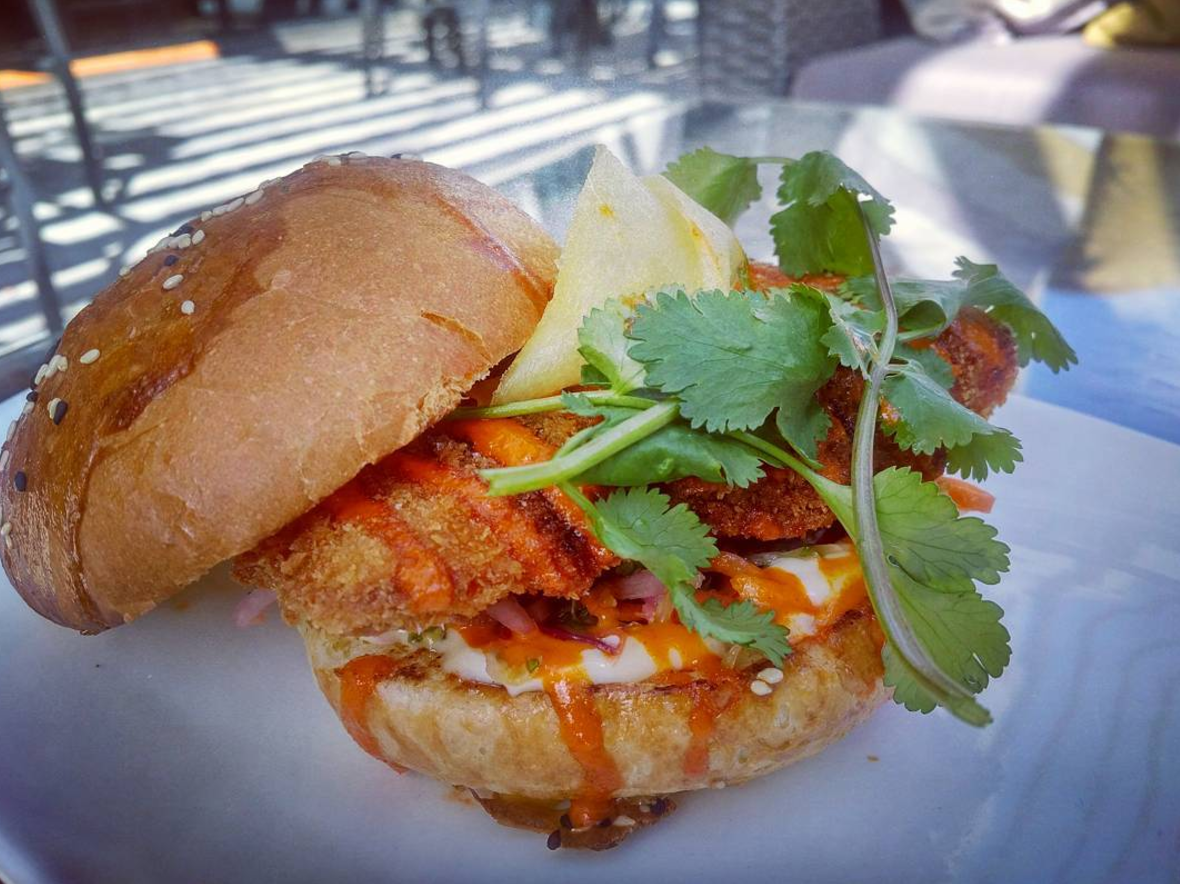 In the spirit of patio weather, we are experimenting with some flavourful daily features. Inspired by Vietnamese cuisine, we've included a burger with Cod Katsu as the patty, Daikon Kimchi Slaw, Sesame Aioli, Pickled Ginger, Gojuchang Red Pepper Puree, all perfectly placed between a house-made Scallion Sesame Milk Bun.
We've also concocted a new summer caesar called the "Proof > Caesar." It features Smoked Red Chili Infused El Jimador Reposado Tequila, Descendants "El Buscador" Lager, house-made Mole Sauce, Chipotle Tabasco, a Tajin & Cinco Spice Rim, and a garnish of Nacho Doritos.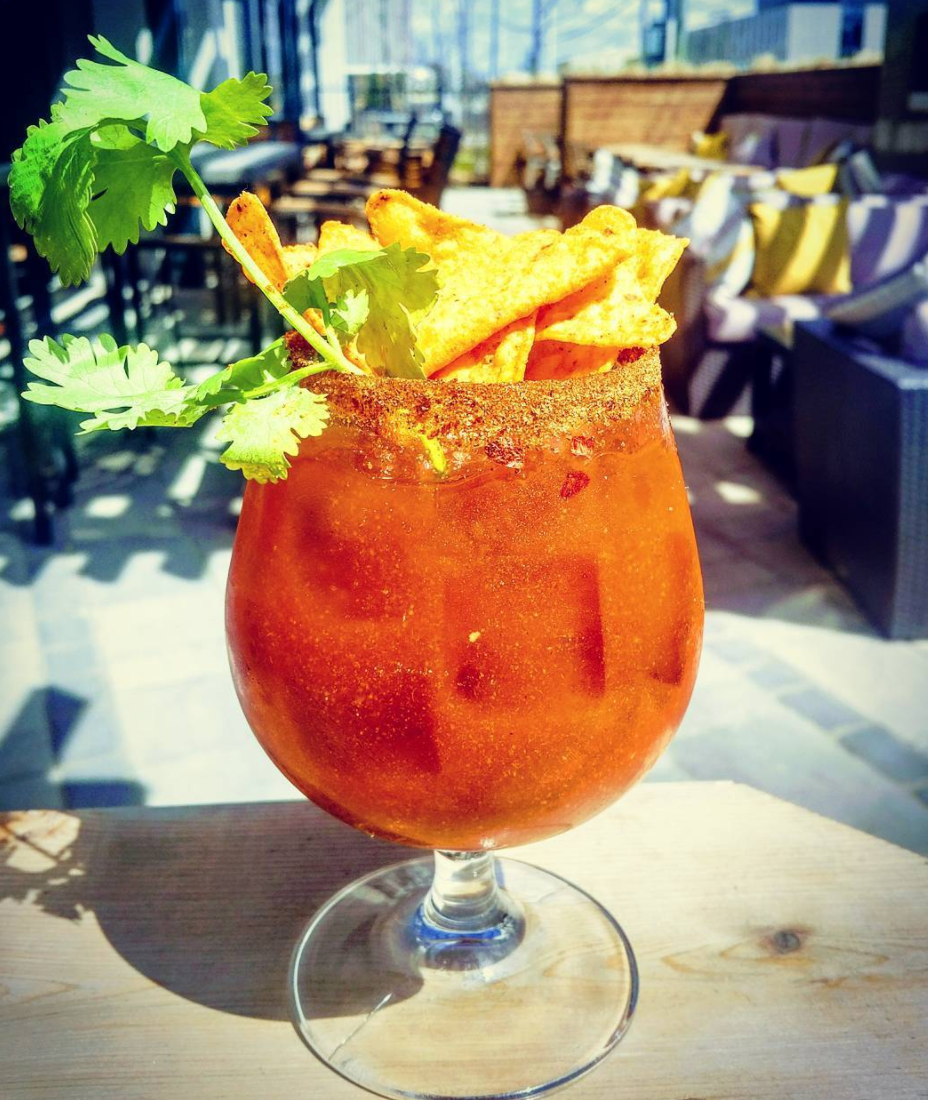 Come enjoy these two feature items, amongst several others, while we entertain you with live music on the patio. Spring right into summer with us. We promise you won't be disappointed.
Annual Patio Party
The PROOF Patio Party is making a comeback on Saturday, May 27. Tickets are not required for the event, but keep an eye on our website for a place to R.S.V.P. for the event. There will be plenty of music, food, and drinks to go around. We will be having a pig roast, and our beer and wine vendors will be in attendance. Mark your calendars, for this is an event that you'll definitely regret missing.

By: Khadijah Plummer
Instagram: @writtenbykhadijah