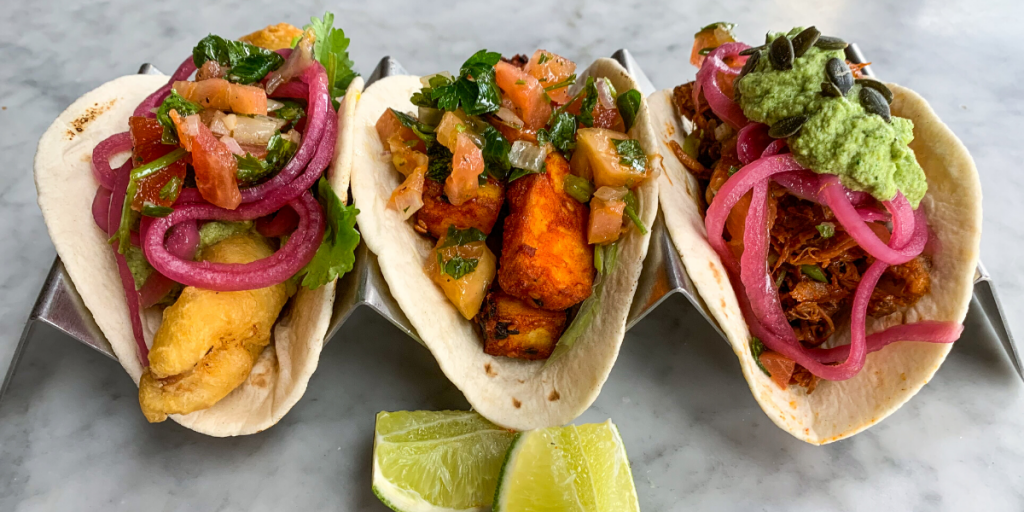 Proof + Waterloo Region Tacofest
Recognized as one of the most celebrated and successful fundraising events in Waterloo Region, Tacofest has given local restaurants the opportunity to pay it forward to many of our community members that are deserving of great food and great service via the important work being done at Meals on Wheels. Every year since 2017, Proof Kitchen + Lounge has been a proud supporter of  the Waterloo Region Tacofest. We even won the Golden Taco in 2018 – a moment we are especially proud of and even named a menu item after!
"Taco" the Town
Due to the impact of COVID-19, Tacofest 2020 has been postponed. However, we still wanted to find a way to celebrate, give back and serve some delicious tacos. That's why on Friday, June 12th (the original scheduled date for Tacofest 2020), Proof will be donating 50% of all sales from our Lamb Barbacoa, Crispy Spicy Tofu and Baja Fish Tacos to Meals on Wheels. You can order tacos through our takeout/delivery service Proof-to-Go, and we have added  a direct donation button as well to further support Meals on Wheels where people can donate in addition to their taco orders.
Learn More
Interested in eating good and doing some good? More information on this event is available below. You can also learn more by checking out this interview with Proof General Manager Laura Umbrio for Exchange Magazine.
Event Details
Friday, June 12th – 50% of sales on tacos will go to Meals on Wheels – our Lamb Barbacoa, Crispy Tofu Taco and Baja Fish Taco are all included.
The first 20 orders will receive a free Tacofest tote bag!
Link to Meals on Wheels:
https://communitysupportconnections.org/services/
Link to Tacofest:
https://tacofest.ca/