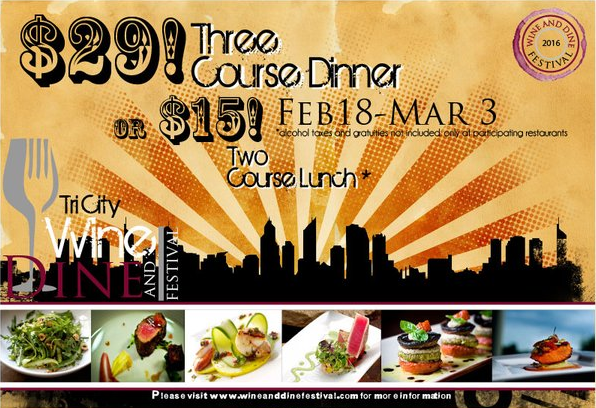 TriCity Wine and Dine Festival
Proof is happy to announce we have partnered with the TriCity Wine and Dine Festival until March 3rd! Just one more reason to dine out in our diverse Tri-City Region this month.
Working alongside other amazing local restaurants (Cambridge Mill, Sole Restaurant & Wine Bar, Marbles and Blackshop Restaurant & Wine Bar), this festival gives our talented chefs the opportunity to design new and unique menus, featured at a wallet-friendly set price!
Executive Chef, Jeritt Raney has created two Prooflicious fabulous menus featuring eclectic tastes from our various local vendors including a two-course lunch menu for $15 and a three-course dinner menu for only $29!
Try them all! Diners have the option to vote for their taste-favourite menu, so don't forget to vote (for Proof)!
Join us until March 3 to taste our delicious Prooflicious menus for yourself! We would love to know what you think.
*Limited time offer.