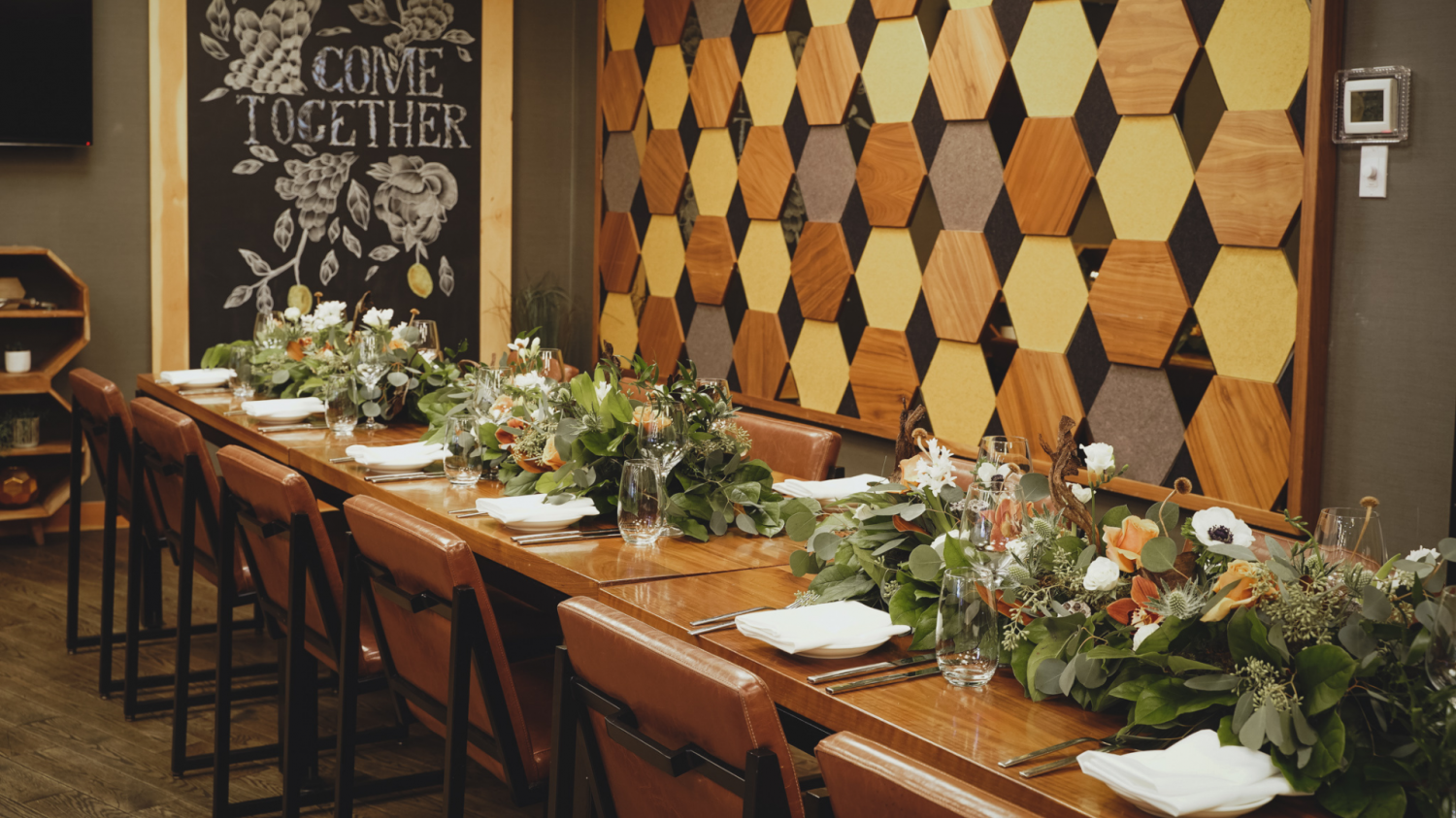 When it comes to weddings, bigger has always seemed to be better. But the ultimate #weddinggoals these days aren't to have the biggest wedding. Those who are planning or beginning to plan their wedding are taking the opportunity to plan a more intimate celebration. This not only can potentially save money, but also the headache that can come with planning a large wedding.
The modern-day couple priorities have shifted for many. Budgets may stay the same as previous years, but lower number of guests allow couples to splurge on gourmet meals, elevated cocktails and even pay for guest accommodation. Intimate weddings call for an intimate venue. The vibe of a couple's wedding sets to tone for the day.
Wedding Venue
When looking for a wedding venue, a key factor many consider is convenience. At Proof Kitchen + Lounge we offer a premier private dining experience where no detail is left untouched. Located close to 111 acres of Waterloo Park, the Victorian-style gardens offer a perfect ceremony for an intimate wedding. Head back to Proof's private dining room where you will be greeted by friendly and attentive staff. At Proof we are always ready to make your day a memorable one. The restaurant features award winning designer spaces coupled with striking modern decor; you can feel confident in hosting your wedding reception with Proof.
All About the Food + Drink
Proof Kitchen + Lounge provides you with an array of culinary offerings; three-course menus, canapés and platters that represent Proof's dedication to create an event that every guest will enjoy. The beverage offerings include expertly crafted cocktails, a renowned wine list, and a great selection of premium spirits and local craft beers. Enhance your guest's dining experience by customizing your beverage selection to best suit your event's style.
The Accommodation
After a fun night of celebrating with your closest friends and family, there's no need to worry about commuting to your accommodation. The Delta Waterloo is connected to Proof Kitchen + Lounge, so all you and your guests have to do is take the elevator up to your room. Relax in their stylish rooms and suites, boasting modern décor, free Wi-Fi, room service and Smart TVs with Netflix access to make the most of you and your guest's experience.
At the end of the day, the most important thing to remember is the day is meant to celebrate the love you and your partner share. It's only a bonus when you get to enjoy your time in a beautiful venue with great food + drinks and no drive at the end of the night.
For more details about our private dining spaces click here.