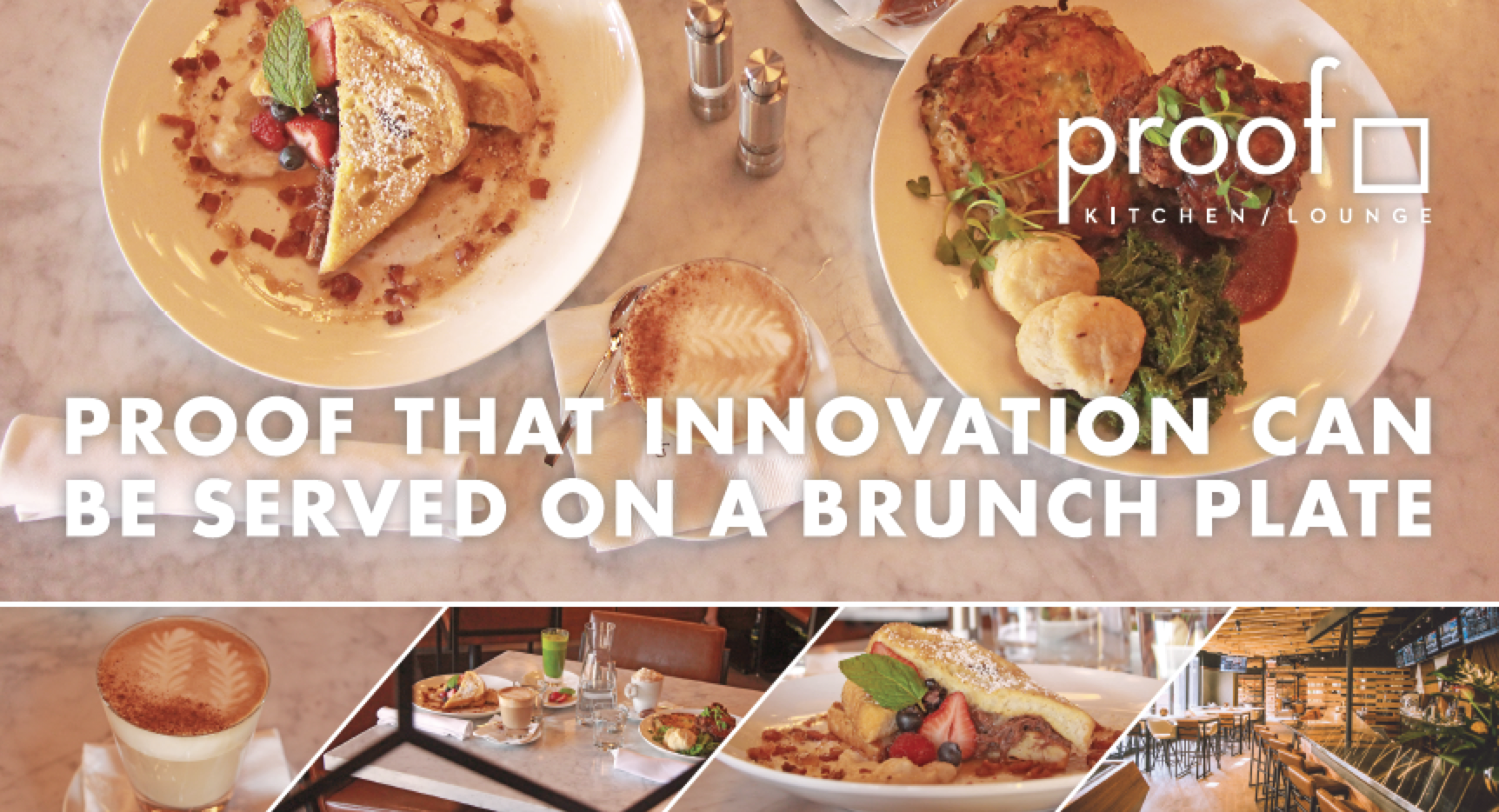 Not all brunches are created equal.
There's no need to wakeup early for this menu! Proof will be serving brunch until 4:00pm on Saturday & Sunday and there's something for everyone! Proof Kitchen + Lounge in Uptown Waterloo has implemented a weekender menu, with breakfast favourites like the Barrelyards burrito with scrambled eggs, avocado mash, red peppers, tomatillo salsa, cheddar & spiced sour cream, as well as menu items for lunch and everything in between.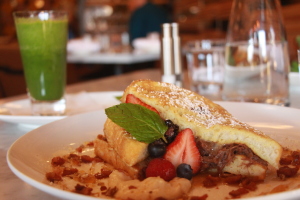 What can you expect from a brunch menu comprised of local ingredients and global inspiration? The French Connection: braised beef cheek with gruyere stuffed French Toast, maple mascarpone and bacon pecan brittle. Pair this with a glass of The Green Elixir, made with kale, spinach, celery, green apples, lime, apple juice and honey, to give your weekend a refreshing start. Or if you need an extra boost, our premium coffees are each served with a sweet and gooey Proof caramel.
Your mouth will water for the thyme mini reds, pan roasted and tossed in Maldon salt! If you've tried the well-known Proof fries, you'll know exactly what we mean.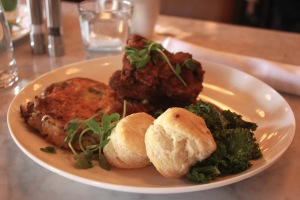 You can also indulge in the Louisiana Panhandle: Buttermilk Fried chicken legs with buttermilk biscuits, sage gravy, wilted kale and cheddar rosti.
Set aside time for brunch next weekend! Our brunch menu is available from 7:00am – 4:00pm every Saturday and Sunday. Find out more about Proof at www.proofwaterloo.com.